Environment and Energy
International Rig Count Climbs, US Tally Slips
Written by Becca Moczygemba
March 3, 2023
---
The international rig count was up by 14 in February, helping to offset recent declines in the US, according to data from oilfield services company Baker Hughes.
The total US rig count was 749 for the week ended March 3, down four rigs from the week prior. The number of active oil rigs in the US fell to 592, down eight from the prior week. The number of gas rigs inched up to 154. Miscellaneous rigs increased by one, for a total of three. Compared to this time last year, the US count is up 99 rigs, with oil rigs up 73, gas rigs up 24, and miscellaneous rigs up two, respectively.

The number of active Canadian rigs increased to 246 last week, up two rigs from the prior week. Oil rigs in Canada remain at 158. Gas rigs are at 88, up by two. The Canadian count is up 29 rigs compared to last year, with oil rigs accounting for most of those gains.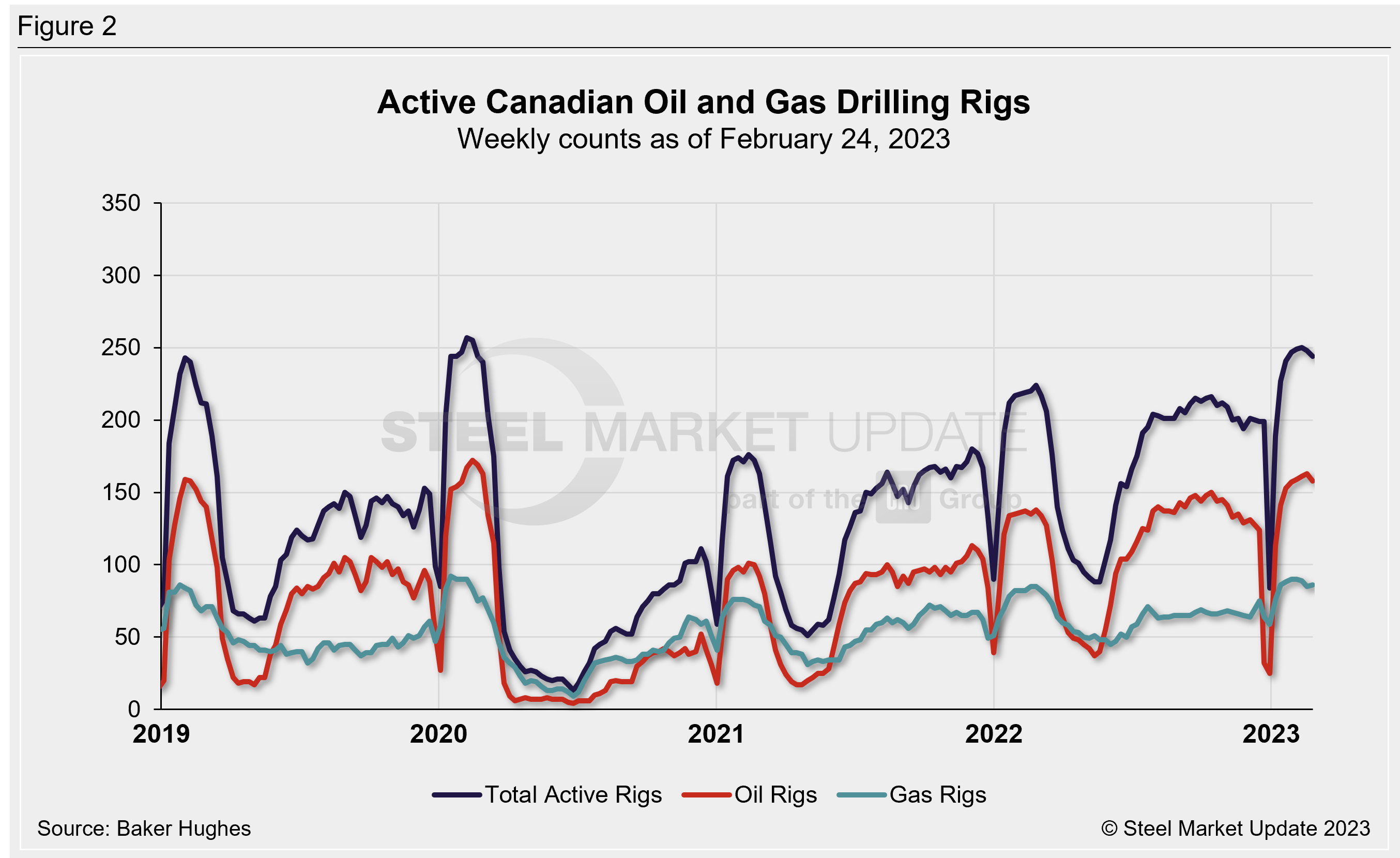 The international rig count increased by 14 to 915 rigs for the month of February and is up 28 rigs from the same month last year.
The number of oil and gas rigs in operation is important to the steel industry because it is a leading indicator of demand for oil country tubular goods (OCTG), a key end-market for steel sheet.
Steel Market Update also publishes an in-depth "Energy Update" report covering oil and natural gas prices, detailed rig count data, and oil stock levels. That is available here for Premium members.
For a history of both the US and Canadian rig count, visit the Rig Count page on the Steel Market Update website here.
A rotary rig is one that rotates the drill pipe from the surface to either drill a new well or to side track an existing one. Wells are drilled to explore for, develop, and produce oil or natural gas. The Baker Hughes Rotary Rig count includes only those rigs that are significant consumers of oilfield services and supplies.
By Becca Moczygemba, becca@steelmarketupdate.com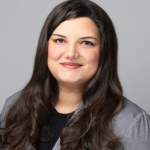 Latest in Environment and Energy