Steel Products Prices North America
USS to Shutter Three Clairton Coke Batteries By End of March
March 14, 2023
---
US Steel said it will begin closing coke-making batteries 1, 2, and 3 at its Clairton plant outside Pittsburgh later this month.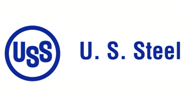 First announced in early 2021, the shutdown will take an estimated six days and is expected to be completed by the end of March, the Pittsburgh-based steelmaker said Tuesday.
US Steel noted that the battery closures are being undertaken without layoffs, with reassignments and retirements offsetting the impact on the roughly 130 jobs affected. These positions will not be replaced.
"The shutdown of the Clairton coke batteries is a milestone in our constant evolution and readiness to meet America's challenges," Scott D. Buckiso, SVP and chief manufacturing officer – North American flat-rolled segment, said in a media statement.
US Steel said the process will reduce emissions from the facility and support the company's climate goals, adding that more than 100 employees worked on preparations for over a year because of the project's complexity.
The three oldest coke-making batteries at Clairton are part of US Steel's broader Mon Valley Works. At the time of the announcement in 2021, an estimated $1.3-billion update to the facilities was canceled by the company after it had spent $170 million.
By Ethan Bernard, ethan@steelmarketupdate.com
Latest in Steel Products Prices North America