Steel Mills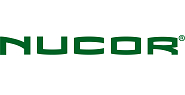 Nucor W.Va. Mill Permitting Process Proceeding Too Slowly: Capito
May 5, 2023
---
A senator from West Virginia believes the US Army Corps of Engineers' permitting process for Nucor's planned mill in Mason County is dragging on too long.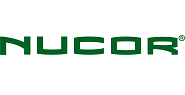 "I absolutely think it's moving too slowly," Sen. Shelley Moore Capito (R., W.Va), said during a virtual press conference with reporters on Thursday, according to Huntington, W.Va.'s The Herald-Dispatch.
Capito is the ranking Republican member of the Senate Environment and Public Works Committee. On May 3 she participated in a full committee hearing where progress on key West Virginia projects were discussed, including an update on the permitting and federal review process for Nucor's planned steel mill in the state, according to her website.
"This mill will have the capacity to produce up to 3 million tons of American-made steel sheet per year, helping to alleviate availability issues for the industries that utilize this product and supporting compliance with Buy America provisions, including those for the Corps' own construction projects," Moore said in her opening statement.
Lt. Gen. Scott Spellmon, commanding general of the US Army Corps of Engineers, first thanked Capito for hosting a meeting with Nucor executives and Corps leadership in her office.
"So since that meeting, several developments, the West Virginia State Historic Preservation Officer has concurred with our assessment that the five cultural properties, five cultural sites and phase A properties do in fact, qualify for consultation," he said at the hearing. 
"So we've sent letters to the three tribes to initiate that consultation. They've asked us for some time, these are 800 page reports, so we'll get that scheduled," he added.
A spokeswoman for Nucor expressed gratitude for the support received from West Virginia elected officials.
"We are grateful for the staunch bipartisan support we have received from our elected officials in West Virginia at all levels of government, including US Senators Capito and Manchin," she said in an email to SMU.
"Our state-of-the-art sheet mill in West Virginia will produce some of the cleanest recycled steel products made anywhere in the world, and we are excited to build a facility that will provide hundreds of high-paying American manufacturing jobs and transform an entire region," she added.
She noted that the West Virginia team has received all preconstruction state permits and is awaiting final federal permits, "which we anticipate being finalized in the next few months."
"We expect to complete construction approximately two years after the receipt of all permits," the spokeswoman said.
By Ethan Bernard, ethan@steelmarketupdate.com
Latest in Steel Mills