Economy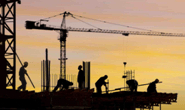 Forza Steel to Build $60M Pipe and Tube Facility in Texas
May 24, 2023
---
Forza Steel is investing $60 million to build a manufacturing facility at the Port of Brownsville in Texas on the Mexican border.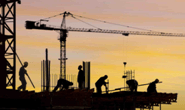 The Mexican carbon steel pipe producer is planning to install equipment in early July to begin rolling mill operations, according to a press release from the Port of Brownsville on May 2.
The facility will have an automated tarping station to increase safety while loading cargo, and the company plans to bring in 260,000 metric tons of steel per year, while outputting 240,000 tons annually.
Forza Steel has a manufacturing facility in Nuevo León, Mexico, where it supplies customers in both the US and Mexican markets, according to the release, which noted that the company selected Brownsville to enhance US operations by getting closer to its customer base and to close gaps in the supply chain.
"The Port of Brownsville is the perfect location for Forza Steel's entry into the American market. The location from Monterrey to Brownsville is ideal," Isidro Cantu, general manager for Forza Steel USA, said.
In an email to SMU on May 26, Cantu said Forza Steel has already begun the second stage of this investment with the acquisition of two additional processing lines.
"One for the oil and gas industry and the other for the solar and construction industry, and they are scheduled to start production by the end of 2024," he said. 
Forza Steel will bring in 150 direct jobs and 450 indirect jobs to the region, and the new 650,000-square-foot facility will make steel pipe and tube for the automotive, construction, and oil and gas industries.
By Ethan Bernard, ethan@steelmarketupdate.com
Latest in Economy