Steel Mills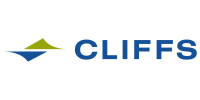 Cleveland-Cliffs Secures Mineral Leases in Minnesota
Written by Becca Moczygemba
May 25, 2023
---
Cleveland-Cliffs has been granted state mineral leases for over 2,600 acres of iron ore in Itasca County, Minn., the company announced on May 25.
The leases are at the Nashwauk mine site located in the Iron Range region, just north of Grand Rapids, Minn. Cliffs said this approval is a final action and the company has now assumed these leases.
"Today's approval of these leases by the Minnesota Executive Council resolves years of uncertainty regarding Hibbing Taconite's mine life," said Lourenco Goncalves, chairman, president, and CEO of Cleveland-Cliffs.
Hibbing Taconite is a joint venture between Cliffs and US Steel and is managed by Cliffs. According to the company's website, Hibbing Taconite produces about 7.8 million tons of standard iron-bearing pellets and mines about 29 million tons of ore annually. 
"The state's mineral leases, combined with our own private mineral holdings at Nashwauk acquired by Cleveland-Cliffs in 2017, will provide more than two decades of additional ore reserves for Hibbing Taconite, preserving hundreds of good paying union jobs, and ensuring continued supply of iron ore pellets for Cleveland-Cliffs' steel mills," said Goncalves.
By Becca Moczygemba, becca@steelmarketupdate.com
Latest in Steel Mills