Steel Markets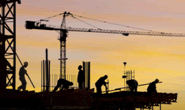 Nonresidential Boosts April Construction Spending
Written by Laura Miller
June 1, 2023
---
US construction spending jumped in April on strength in nonresidential and multifamily home building.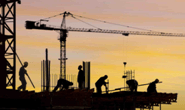 Total construction spending during the month was estimated by the US Census Bureau to be $1,908.4 billion at a seasonally adjusted annual rate (SAAR). This was a 1.2% increase from March's revised estimate of $1,885.0 billion and a 7.2% rise from $1,780.9 billion in April 2022.
As the Associated General Contractors of America (AGC) pointed out, "widespread gains in nonresidential and multifamily construction spending offset a continuing plunge in single-family homebuilding."
April spending on nonres projects reached a SAAR of $1,543 billion. This was 1.9% higher month-on-month (MoM) and 25.3% higher than the same month last year.
Notable within the nonres sector was spending on manufacturing construction, which rose 8.6% MoM and more than doubled year-on-year to a SAAR of $189.3 billion.
While multifamily residential spending spiked 24.9% YoY to a SAAR of $125.6 billion, new single-family construction spending tumbled 24.7% to $362.4 billion.
"Today's report shows there has been no letup in most categories of construction despite worries about tighter credit and a possible slowdown in the broader economy," commented AGC chief economist Ken Simonson.
"The top concern for most contractors is finding qualified workers, not projects to bid on," Simonson noted.
By Laura Miller, laura@steelmarketupdate.com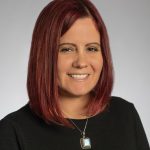 Latest in Steel Markets