Economy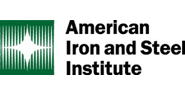 Domestic Steel Shipments Slump 1.7% in April: AISI
June 7, 2023
---
Steel shipments in the US fell 1.7% in April vs. the same month last year, the American Iron and Steel Institute (AISI) reported on Wednesday.
AISI said US steel mills shipped 7,499,979 net tons in April, down from 7,629,985 tons shipped a year earlier, but up 1.7% from the 7,372,430 tons shipped during March.
Year-to-date shipments in 2023 as of April stood at 28,938,521 tons, off 5.0% from 2022 shipments of 30,456,079 tons in the same period, AISI said.
The institute noted that a comparison of shipments year-to-date this year to the first four months of 2022 shows the following changes: hot-rolled sheet (-3%), cold-rolled sheet (-5%), and corrosion-resistant sheet (-5%).
By Ethan Bernard, ethan@steelmarketupdate.com
Latest in Economy