Economy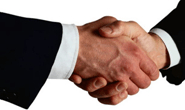 ArcelorMittal Selling Point Lisas Plant in Trinidad and Tobago
June 12, 2023
---
TT Iron Steel Co. Ltd. (TTIS) has signed an agreement to acquire the ArcelorMittal Point Lisas iron and steel plant in Trinidad and Tobago.
Completion of the transaction is subject to approval by Trinidad and Tobago's government, TTIS said in a release on June 7. The company said initial refurbishment and restart of the plant is expected to cost $150-200 million over the next two years, with further investment required thereafter.
Further details of the transaction were not provided.
The plant is one of the largest steel mills in the Americas that utilizes natural-gas-based, direct-reduced Iron (DRI) technology with electric-arc furnaces for steelmaking, according to TTIS.
ArcelorMittal shuttered the plant in 2016.
"We believe there is great potential for the plant to return to the forefront of global steelmaking technology and performance," TTIS founder, president, and CEO Gus Hiller said in the release
The plant has historically used natural gas, but TTIS intends to transition to green hydrogen in the next few years as it becomes commercially available. This will reduce the plant's carbon intensity to 0.4 metric tons of CO2 per metric ton of steel made.
After the restart, the facility "will be the largest recycling operation in the Caribbean consuming scrap and waste tires generated in Trinidad and Tobago to make steel products," TTIS said on its website.
TTIS commented that more than 1,000 jobs will be created during the refurbishment and start-up phase and, when fully operational, it will create long term employment for 500 skilled workers.
By Ethan Bernard, ethan@steelmarketupdate.com
Latest in Economy