Steel Markets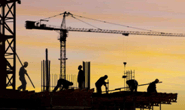 Construction Spending Up in May: AGC
Written by Becca Moczygemba
July 6, 2023
---
Total US construction spending increased in May by 0.9% from April and 2.4%  year-over-year (YoY), according to the Associated General Contractors of America (AGC).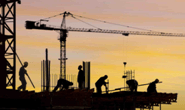 "The data for May show there has been no letup in the feverish pace of manufacturing construction but a very mixed picture for other project types," said Ken Simonson, chief economist of AGC. "There have been strong year-over-year increases in most categories, but it remains to be seen if the market is now cooling."
Construction spending in May, not adjusted for inflation, came to a seasonally adjusted rate of $1.925 trillion. Private nonresidential construction fell 0.3% month-over-month (MoM) while residential construction increased 2.2% MoM.
Public nonresidential spending was mixed, increasing overall by only 0.1% MoM. Highway and road construction dropped 0.4% from April, and transportation facilities fell 0.8%, according to AGC. However, sewage and waste disposal saw a bump of 1.1%, while water supply construction moved up 2.6%.
Manufacturing construction increased 1% MoM and has surged 76.9% YoY, AGC said.
AGC officials have asked the Biden administration to clarify the parameters for utilizing American-made construction materials, apprenticeship programs, and tax credits to fund energy projects.
"Contractors are eager to build the infrastructure Congress has approved," said Stephen E. Sandherr, AGC's CEO. Officials said the lack of clarity is an obstacle for bidding on projects or moving forward with ones that have been secured.
"It's up to federal officials to make sure these projects can get built by issuing timely and clear rules that are consistent with Congressional intent," Sandherr added.
By Becca Moczygemba, becca@steelmarketupdate.com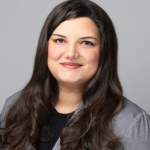 Latest in Steel Markets