Steel Mills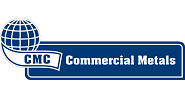 CMC Taps Matt as CEO, Smith to Become Executive Chairman
July 10, 2023
---
Commercial Metals Co. (CMC) said on Monday that Barbara R. Smith, the company's CEO and chairman, will retire as CEO effective Sept. 1, and will be replaced by Peter Matt, who will serve as CEO and president.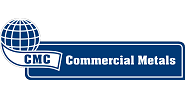 The Irving, Texas-based longs producer and metal recycler said that Smith has been appointed as executive chairman, also effective Sept. 1. Matt, currently serving as president, will also continue as a member of the company's board, which he joined in June 2020, according to CMC.
"On behalf of the board of directors, I want to thank Barbara for her years of service to CMC, her outstanding leadership, commitment to our values and dedication to the company, its employees, customers, communities and shareholders," Sarah Raiss, CMC's lead independent director, said in a press release.
Commenting on the transition, Smith said, "We have every confidence in Peter as he takes on the role and responsibilities of chief executive officer, which is the result of a thoughtful and deliberate long-term succession planning process."
CMC said that Matt has served as president since April 9. Prior to this, from January 2017 to April 2023, he was EVP and CFO of Constellium SE, a global aluminum fabrication company.
By Ethan Bernard, ethan@steelmarketupdate.com
Latest in Steel Mills