Steel Markets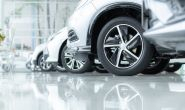 Light-Vehicle Sales Post Solid Growth in June
Written by Laura Miller
July 10, 2023
---
US light-vehicle sales posted solid growth in June, according to the latest figures from the Bureau of Labor Statistics, and sales are expected to continue pushing upward.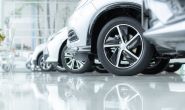 Light-vehicle sales reached a seasonally adjusted annual rate (SAAR) of 15.7 million units in June. Showing 4% month-over-month growth, this beat previous forecasts.
June's sales pushed total second-quarter sales to an unadjusted 4.1 million units. Although a 17.5% rise over last year, that's still 8% below the levels seen in 2018-19, economics analysis firm TD Economics said.
With improving auto supplies, tight labor markets, and room for incentive spending to further increase, TD said it expects vehicle sales to continue increasing in the coming months.
"The supply picture continues to see steady improvements, as North American auto production in May hit its highest level since August 2019. This has helped to offset some of the pent-up demand that still exists in the market, particularly in the fleet segment," TD noted in a statement.
The company pointed out that offsetting headwinds and tailwinds are hitting the retail segment. While a tight labor market, positive wage growth, and improving supply levels are benefiting sales, "affordability challenges are still pervasive, and with financing rates rising again, upward pressure continues to be exerted on retail incentive spending," TD said.
By Laura Miller, laura@steelmarketupdate.com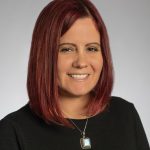 Latest in Steel Markets