Steel Markets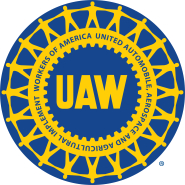 UAW Talks with Detroit Automakers To Begin This Week
July 11, 2023
---
The United Auto Workers (UAW) union will begin contract negotiations with the Detroit 3 automakers later this week, according to media reports.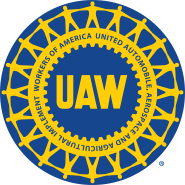 Talks are set to start on Thursday with Stellantis, on Friday with Ford, and on July 18 with General Motors, according to an article published by Reuters on Monday.
"We have a long history of negotiating fair contracts with the UAW that reward our employees and support the long-term success of our business," a GM spokesperson said in a statement provided to SMU on Monday.
"Our total compensation package—including wages, bonuses, profit-sharing, benefits and comprehensive healthcare plan—is one of the best in the industry," the spokesperson added.
The spokesperson told SMU that GM will provide "Fact Sheets" as the negotiations process advances covering topics such as "wages/compensation, healthcare, US impact, etc." Additionally, periodic updates will be supplied at www.gmnegotiations2023.com.
Likewise, Stellantis, Chrysler's European parent company, touted its history with the UAW.
"Stellantis and the UAW have a long history of working together, and our intent is to continue this partnership," a Stellantis spokesperson said in a statement sent to SMU. 
"On Thursday, we will begin discussions that will set our course for the next four years and beyond," the spokesperson added.
The company's focus will be on negotiating a contract that "will ensure our future competitiveness in today's rapidly changing global market and preserve good wages and benefits that recognize the contributions of our represented workforce," the spokesperson said. 
Recall that the labor contracts for all of the Detroit 3 automakers expire on Sept. 14 at 11:59 p.m.
The UAW and Ford did not return requests for comment by time of publication.
By Ethan Bernard, ethan@steelmarketupdate.com
Latest in Steel Markets