Steel Markets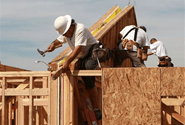 Housing Starts Pull Back in June
Written by Laura Miller
July 19, 2023
---
US housing starts pulled back in June after a hitting an 11-month high in May.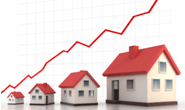 Total privately owned housing starts were at a seasonally adjusted annual rate (SAAR) of 1,434,000 units in June, according to the latest estimates from the US Census Bureau.
Starts in May were revised slightly downward, from the previous estimate of 1,631,000 units to 1,559,000 units.
Based off May's revised estimate, June's housing starts were down 8.0% month-on-month, and compared to year-ago levels, June's figure is 8.1% lower.
Single-family home starts, at 935,000 in June, were 7.0% below May's figure and 7.4% below June 2022. After four consecutive months of gains, elevated construction costs and rising mortgage rates began to impact starts, leading to the reduction in home building activity, said the National Association of Home Builders (NAHB).
Affordability conditions also worsened, NAHB said.
"Housing starts posted a monthly decline in June as tightening monetary policy helped push mortgage rates up more than a quarter-point over the past month," commented Alicia Huey, chairman of the NAHB.
NAHB anticipates a stabilization in mortgage rates later this year, according to Danushka Nanayakkara-Skillington, NAHB's assistant VP for forecasting and analysis, which should bring more homebuyers back to the market.
Multi-family home starts of 482,000 in June were 11.6% lower MoM and 11.2% lower YoY. TD Economics said June's starts were "still a historically elevated figure despite being the softest print of the year so far."
"Multi-family building activity continues to fluctuate from month to month and although the level of starts remains elevated, it has fallen below year-ago levels in recent months," pointed out TD Economics. "This trend is expected to continue as multi-family permitting activity has tumbled notably this year," it added.
All four regions of the country recorded MoM declines in starts, with the Midwest registering a fall of 33%.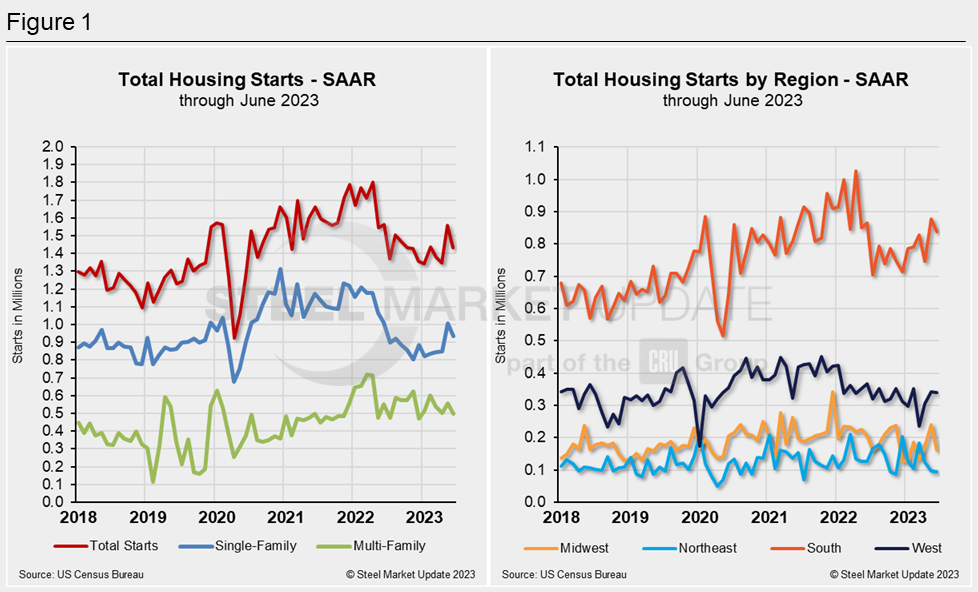 By Laura Miller, laura@steelmarketupdate.com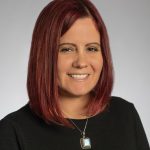 Latest in Steel Markets