Steel Mills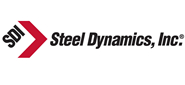 SDI Taking Advantage of Opportunities in Mexico
Written by Laura Miller
July 21, 2023
---
Fort Wayne, Ind.-based steelmaker Steel Dynamics Inc. is taking advantage of opportunities in the Mexican steel market and plans to continue doing so moving forward.
Executives discussed some of those opportunities on the company's second-quarter earnings conference call on Thursday, July 20.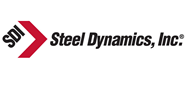 The location and capabilities of SDI's newest flat-rolled steel mill in Sinton, Texas, coupled with Mexican steelmaker AHMSA's ongoing woes, have allowed the company to take advantage of growing export opportunities, company executives said.
President and COO Barry Schneider said the company's shipments to Mexico were "significant" in the first half of the year, and he predicts that will continue through the remainder of the year.
"We certainly capitalized a little on the AHMSA situation down there," commented chairman and CEO Mark Millett.
Recall that AHMSA has been shut down since December. It recently said it will restart its No. 6 blast furnace first but has yet to secure proper financing and has yet to provide any kind of timeline on a restart.
"And even as they restart… if they restart, we are quite confident that the customer base around AHMSA, certainly in Monclova, has recognized that single sourcing is a huge mistake. Even with AHMSA's startup, we are going to continue to secure a lot of that business that we have and the market share that we've gained," Millett added.
Millett expressed enthusiasm on the call for the company's new, 650,000-metric-ton aluminum flat-rolled facility being built across the highway from its steel mill in Columbus, Miss. The aluminum mill is targeting 300,000 metric tons of cans; 200,000 metric tons of auto; and 150,000 metric tons of industrial product.
The 600,000 metric tons of onsite aluminum slab capacity will be supported by two slab casting centers – one in San Luis Potosí in central Mexico and the other in the southwestern US. The purchase and closing of land in those two locations should be complete in the next two or three weeks, Millett said.
The slab center in Mexico is targeted to begin operations at the beginning of 2025, with the US slab center starting in Q1'25, and the flat-rolled rolling operation in Mississippi slated to begin mid-2025.
Millett said SDI's recycling volumes in Mexico via its subsidiary OmniSource "competitively advantaged our Columbus and Sinton raw material positions," noting that they should "also strategically support aluminum scrap procurement for our future flat-rolled aluminum investments."
By Laura Miller, laura@steelmarketupdate.com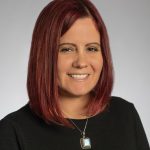 Latest in Steel Mills