Steel Mills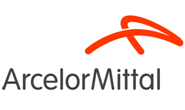 Recent Buys Help ArcelorMittal's Q2 Earnings, But Shipments Slip
July 27, 2023
---
ArcelorMittal's earnings increased sequentially in the second quarter of 2023, but fell on-year, with recent acquisitions in Brazil, Texas, and Mexico contributing to underlying performance.
The Luxembourg-based steelmaker posted net income of $1.86 billion in Q2'23, up 70% from $1.1 billion in the prior quarter, but down 59% from $4.49 billion a year earlier on sales that decreased 16% to $18.6 billion from the same time last year.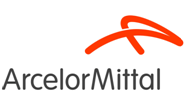 Q2 global steel shipments of 14.2 million metric tons were down 2% sequentially and 1% on-year.
The company said steel shipments in North America decreased by 8% sequentially to 2.6 million metric tons due to lower slab shipments sourced from group companies, mainly Brazil, that were sold to its AM/NS Calvert JV in Alabama, as well as lower shipments in Mexico. North American shipments were up 6% year over year, however.
"We have delivered a strong set of financials in the first half of the year, which reflect the improved market conditions and also the positive impact of recent strategic acquisitions," Aditya Mittal, ArcelorMittal CEO, said in a statement. "Both ArcelorMittal Pecém in Brazil and ArcelorMittal Texas HBI in the US are making a valuable contribution, generating above expected Ebitda."
"Looking ahead, the company is in a good position and focused on delivering further strategic progress in the second half," he added.
North America Results

ArcelorMittal said its North American operations' Ebitda in Q2 was $789 million, 36% higher compared to $581 million in Q1, "primarily due to a positive price cost effect."
However, Ebitda was 13% lower year over year "mainly due to a negative price cost effect, offset in part by higher steel shipments and contribution from ArcelorMittal Texas HBI."
ArcelorMittal's North American assets include the sheetmaking operations of ArcelorMittal Dofasco in Canada, ArcelorMittal Mexico, and AM/NS Calvert. It also has long product, mining, tubular, and tailored blank operations.
AM/NS Calvert Sheet Mill

The company said Calvert's Ebitda of $142 million during Q2 vs. $37 million in Q1 "was primarily due to higher sales prices."
In a slide presentation accompanying its earnings call, ArcelorMittal noted that construction of its new 1.5-million-metric-ton-per-year (tpy) electric-arc furnace (EAF) and caster is continuing, with project completion now expected in the second half of 2024. The company said the project will help secure a reliable slab supply that is USMCA compliant.
Mexico Hot Strip Mill
ArcelorMittal Mexico's new 2.5-million-tpy HSM in Mexico ran at a 50% capacity-utilization rate in Q2, and a more than $0.3-billion annualized Ebitda rate, according to its slide presentation. The company said capacity utilization is expected to average 65% in the second half of this year.
Texas HBI
ArcelorMittal said its Texas HBI Plant in Portland, Texas, was running at full capacity in the first half. The plant's production of 1 million metric tons in H1'23, which was a "record performance," according to ArcelorMittal. The company added that normal scheduled maintenance is expected in the second half of this year, but the shipment rate will be maintained.Last year, ArcelorMittal acquired an 80% share of the HBI plant built by Austria's voestalpine.
Europe Update
The company said its European segment's crude steel production fell by 11% to 6.9 million metric tons in Q2 compared with Q1 "primarily due to outages of blast furnaces in Gijon, Spain (BFA), and Dunkirk, France (BF 4), in late March 2023," adding that these blast furnaces were restarted mid-July.
By Ethan Bernard, ethan@steelmarketupdate.com
Latest in Steel Mills