OEMs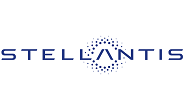 Stellantis Exec Says UAW Pact Should Be Based on 'Economic Realism'
Written by Laura Miller
August 14, 2023
---
Stellantis is apparently not thrilled with the demands of the United Auto Workers (UAW) union as the parties make their way through this year's labor negotiations.
According to a Reuters article on Aug. 11, the North America COO of Stellantis, Mark Stewart, sent a letter to employees saying that the union needs "a focus on reality from everyone involved."
In its negotiations with the Big 3 Detroit automakers, the UAW is seeking "record contracts" in the wake of "record profits" from the automakers. The union's demands include a 40% pay raise over the life of the contract, better healthcare benefits, a return of pensions, and more. The current labor contract is set to expire Sept. 14 at 11:59 p.m.
As SMU previously reported, UAW president Shawn Fain filed an alternative proposal from Stellantis where he said it belonged: In the trash. At the time, he said Stellantis' "proposals are a slap in the face."
However, "The theatrics and personal insults will not help us reach an agreement," Stewart wrote in the recent letter to employees, Reuters said.
Stellantis "is committed to working the UAW to reach an agreement based on economic realism," Stewart's letter said, according to Reuters.
A spokesperson for Stellantis told SMU in an email the company had "no additional comment from what's in the letter." The UAW did not return SMU's request for comment as of the publishing of this article.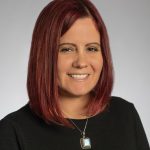 Latest in OEMs