Steel Markets

Ford, Unifor Reach Tentative Labor Deal in Canada
Written by Michael Cowden
September 19, 2023
---
Ford's Canadian subsidiary and auto workers represented by Unifor – roughly the Canadian equivalent of the UAW – have reached a new, tentative labor agreement.
The three-year national labor contract covers more than 5,000 unionized employees in Canada, Ford said in a statement released late on Tuesday. It does not take effect until it has been ratified by Unifor members.
"To respect the ratification process, Ford of Canada will not discuss the specifics of the tentative agreement," the company said.
Unifor said its bargaining committee unanimously recommended that union members ratify the tentative pact. It said the new deal addressed "core" priorities: pensions, wages, and the transition to electric vehicles.
The union did not provide dates for ratification votes. It said those would be released in the coming days after members had been provided with details of the proposed new contract.
"We leveraged our union's most powerful weapon: the right to strike," Unifor leaders said in a statement on Tuesday night. "Having so many union members working together to support their bargaining team on the shop floor and online was incredible to see."
Background
Unifor's contract with Ford was scheduled to expire on Monday at 11:59 pm ET. A strike was averted after the union said it received a last-minute offer from Ford that met many of its demands.
The union then extended negotiations by 24 hours, during which time it agreed to accept Ford's offer.
The situation in Canada stands in stark contrast to that in the US.
The United Auto Workers (UAW) union, which represents US auto workers, and the "Big Three" remain deadlocked. And the UAW has threatened to expand its strike against Ford, General Motors, and Stellantis on Friday at noon.
Another big difference: Unifor took the more traditional approach of targeting all the plants at one automaker. The UAW has chosen a different tactic, targeting individual plants across all three union-represented auto companies.
Also, the UAW represents approximately 150,000 workers at the "Big Three" in the US, far more than the 5,600 represented by Unifor at Ford's Canadian operations.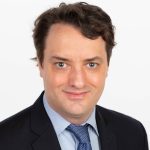 Latest in Steel Markets