Final Thoughts
Final Thoughts
Written by Michael Cowden
November 7, 2023
---
A few thoughts on Cliffs' latest sheet price increase.
It was sort of like the UAW strike. It started out small. Then got big fast. Below is a timeline of the steelmakers' target HRC prices since the spot market bottomed out in late September.
Sept. 27: $750/ton
Oct. 19: $800/ton
Oct. 31: $900/ton
Nov. 7: $1,000/ton
Where Is the Peak?
Imports are available at competitive prices compared to what US mills are seeking. But they might not get here until March/April. How high does HRC go in the interim? Is the peak $1,000, $1,100, or higher?
Also, does $1,000/ton HRC still have the power to shock that it used to?
We neared or crossed that level only once in a blue moon before the pandemic. A couple of examples: (1) after Section 232 tariffs shocked the market in 2018 and (2) shortly before the financial crisis in 2008. Since 2021, we've seen HRC at or above $1,000/ton with some regularity, most recently last spring.
Does hot band at a grand mean what it used to? Or is HRC at $2,000/ton the new threshold for shockingly high prices?
Spot Says Goodbye to 2023
I don't doubt that prices will continue to rise in the short term. Almost no one has spot cold-rolled and galvanized tonnage available until 2024, and very few have hot band left for this year.
If someone does have spot for 2023, it's not because they can't get orders but because if they can wait another week, they can charge a higher price. It's exactly the opposite of what we see when prices are falling – when buyers can sit on the sidelines assuming that next week's price will be lower than this week's.
Spot prices are limited in part because contract buyers, I'm told, are buying as much as they can under the terms of their "CRU minus" deals. Also, as I've noted before, some big buyers went long when prices bottomed out in late September.
So the roller coaster is still ascending. How much longer will it continue to do so?
Q1 Inflection Point?
I'm not going to call a peak. If I've learned anything from the post-pandemic market, it's that the peaks and valleys we had been used to aren't the same as the ones we've got now. That said, there are some data points that merit thinking about.
Data providers for our service center inventories report received some preliminary figures on Tuesday that paint a mixed picture. (Figures in that "flash" report are available only to data providers, so I can't provide specifics here. If you'd like to become a data provider, please contact us at info@steelmarketupdate.com.) As many of you have noted, inventories remain low. That said, that amount of material on order – if the current numbers hold – is the highest we've seen since August 2021.
August 2021 is when talk of HRC hitting $2,000/ton was a big theme at Steel Summit. We never quite got there. Prices started falling from $1,955/ton in September 2021. They then fell mostly uninterrupted to $1,000 per ton – until the invasion of Ukraine sent them higher again.
I'm not saying we're going to see a decline of that magnitude again. The drop then was because supply caught up with surprisingly strong post-pandemic demand and then overshot it.
In 2023, in contrast, mills – whether intentionally or because of various operational issues – have not been producing flat out. Just look at the latest AISI raw steel data. Output is way below where it was this time in 2021.
But mills, assuming HRC hits $900-1000/ton, don't have much reason to limit production. Why leave money on the table? I'd expect that they will increase output to the extent that they can, especially with fall maintenance outages now mostly over.
Also, we've been hearing more interest in imports. I've heard as low as mid-low $700s per ton for late March arrival. It's hard to say how much material arrives because of the age-old question: Will that still be a good price then? But, as we saw last year, when domestic lead times stretch out, it reduces the risk of imports.
So is that what to expect: prices shoot up in the short term but then level off and lose steam as lead times stretch deeper into Q1?
The X Factor
Perhaps. But then we have what I'll call the X factor. ('X' is U.S. Steel's ticker symbol.)
Let's assume a deal for U.S. Steel is announced sometime over the next month. Let's also assume that it implies significant consolidation once it closes.
Would that result in more "pricing power" for domestic producers? Or are there enough sheet mills in the US, Mexico, and Canada that it wouldn't change the landscape too much?
SMU Community Chat
Don't miss our Community Chat webinar on Wednesday at 11 am ET with Wiley partner and trade attorney Alan Price. The webinar is free. You can register here.
We'll talk trade. Will the US and EU reach a meaningful agreement on decarbonization in steel and aluminum by year end? Or could Section 232 tariffs, and retaliatory measures by the EU, be re-imposed? Also, how will the two sides square differences between the EU's carbon border adjustment mechanism (CBAM) and a US-proposed carbon border tax? We'll take your questions too!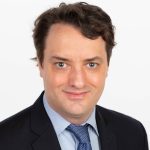 Latest in Final Thoughts