OEMs
UAW Members at Ford and Stellantis Ratify Contracts - Ending Strike
Written by Michael Cowden
November 19, 2023
---
United Auto Workers (UAW) union members at Ford and Stellantis have joined their compatriots at General Motors in voting to ratify new labor contracts.
That's according to vote tallies posted by the union. The count was lopsided in favor of the new deal at Ford (69% of votes for ratification) and Stellantis (70% of votes for ratification), according to a UAW vote tracker. The final count at GM was closer (55% for ratification).
The ratification of the new labor pacts officially ended the "stand up" strike launched by the UAW against the "Big Three" automakers on Sept. 15. The new contracts are four-and-a-half-year deals that expire on April 30, 2028.
Recall that UAW negotiators reached a tentative agreement with all three automakers in late October. But there had been some initial concerns about whether the new deal would be ratified by union members after several large assembly plants voted against the deal.
The new agreements include a 25% wage increase, improved cost-of-living adjustments (COLAs), and in general represented some of the biggest gains achieved by organized labor in automotive negotiations in decades.
"With negotiations now officially behind us, we will focus our full attention on… serving our customers by delivering the high quality products and technologies they want and expect, especially as we prepare to launch eight all-new electric vehicles in the U.S. market in 2024," Mark Stewart, chief operating officer, Stellantis North America, said in a statement on Saturday.
SMU on Sunday did not have statements from Ford or the UAW.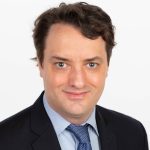 Latest in OEMs