Steel Products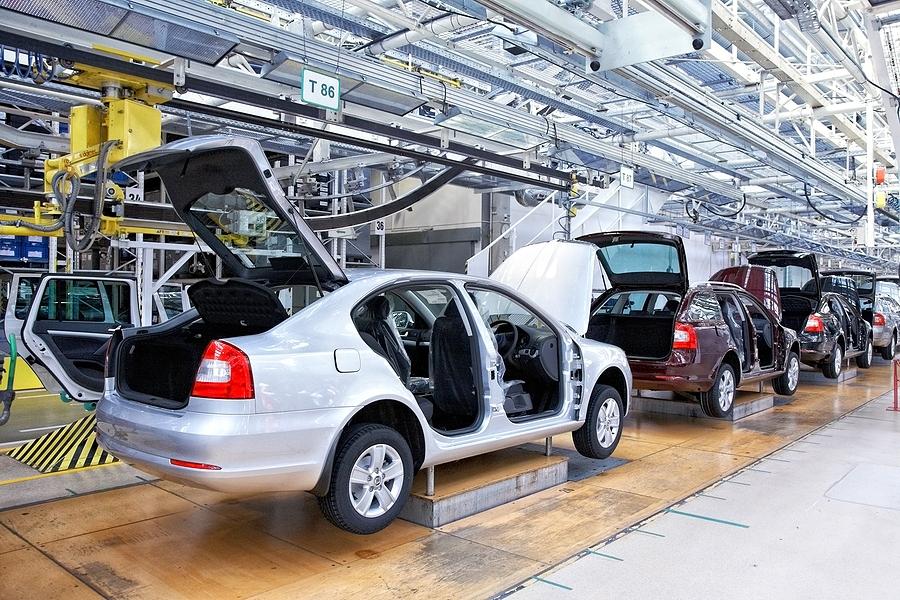 2012 A Year of Growth for North American Automakers
Written by Sandy Williams
January 4, 2013
---
Written by: Sandy Williams
U.S. automakers had a banner year in 2012. When all the totals are in, analysts expect annual sales to top 14.5 million, the best performance in five years. A variety of factors contribute to the boom in car sales including lower interest rates, less unemployment, and an average car age of 11 years in the U.S.
Polk, a leading auto research firm, predicts 2013 will see a rise of 6.6 percent over 2012 levels to sales of 15.3 million vehicles. Polk also expects North American production to increase 2.4 percent to 15.9 million units this year.
 "Polk expects continued recovery in the industry in 2013 and 2014, a positive sign for the U.S. economy," said Anthony Pratt, director of forecasting for the Americas at Polk. "The auto sector is likely to continue to be one of the key sectors that lead the U.S. economic recovery, however, we don't expect to realize pre-recession levels in the 17 million vehicles range for many years," he said. "However, our baseline forecast hinges on Washington's ability to draft a budget plan that will avoid $600 billion in spending cuts and tax increases."
General Motors Co sold 245,733 vehicles in December 2012, the highest December sales in five years and a 5 percent increase over the same month in 2011. Total vehicle sales were up 3.7 percent from 2011 with 2.6 million vehicles sold.
"GM's strong finish in 2012, the industry's momentum and the overall health of the U.S. economy make us optimistic about 2013," said Kurt McNeil, vice president of U.S. sales operations. "The budget compromise reached in Washington this week removes uncertainty and clears the way for full-year light vehicle sales to rise to the 15 million to 15.5 million unit range in 2013."
Chrysler Group reported its strongest U.S. December sales in five years, a 10 percent increase over December 2011 at 152,367 units. Total U.S. sales for the year were 1.65 million units, a 21 percent increase over 2011. Chrysler finished the month with a 72-days supply of inventory (426,664 units).
"Chrysler Group ended 2012 on a strong note with December sales up 10 percent and our best December sales since 2007," said Reid Bigland, President and CEO – Dodge Brand and Head of U.S. Sales.
Ford Motor Company reported 214,222 Ford brand vehicles sold in December, a 2 percent increase from December 2011 and the strongest December since 2006. Increases were seen in all vehicle categories for the year. Total Ford brand sales for 2012 were 2.16 million vehicles, up 5.1 percent for the year. Total vehicles sold, including the Lincoln and Mercury brand, were 2.25 million units, up 4.7 percent from 2011.
Toyota Motor Sales, U.S.A., Inc. reported monthly sales of 194,143 units in December 2012, up 13.2 percent on a daily selling rate (DSR) basis and 9 percent on an unadjusted raw volume basis. Year-end 2012 sales were 2,082,504, up 26.6 percent. "Toyota expects to continue to outperform the industry," said Jim Lentz, President and Chief Executive Officer. The forecast for 2013 includes a production increase of 100,000 units and a sale expectation of 2.15 million vehicles by the end of the year. "We expect the auto industry to remain at the forefront of an improving economy," said Lentz.
American Honda posted December sales of 132,774 units, a 26.2 percent increase over December 2011. Honda sold 1.4 million units in 2012, up 24 percent from 2011 and the best year of sales since 2008.
Nissan North America reported the sale of 1.14 million units in 2012, an increase of 9.5 percent from 1.0 million sold in 2011. December sales were 99,290, down 1.6 percent from the prior year.
Kia Motors America reported an all-time sales record in 2012 of 557,599 vehicles, a 14.9 percent increase over the previous record in 2011. December sales of 39,178 vehicles were down 11 percent from 43,390 sold in 2011.

Latest in Steel Products