Steel Mills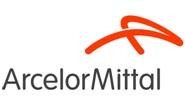 SunCoke Supply Agreement Signed With ArcelorMittal
Written by Sandy Williams
September 10, 2013
---
SunCoke Energy has signed an agreement to supply metallurgical coke to ArcelorMittal for another ten years.  SunCoke's Indiana Harbor cokemaking operation, located in East Chicago, Indiana, will provide more than 1.2 million tons of coke in an extension of an existing contract with ArcelorMittal that includes pass-through of coal costs and certain operating and maintenance expense reimbursements. Price per ton will reflect investments associated with an $85 million refurbishment of the Indiana facility. The extension agreement will take effect October 2, 2013.
"We are proud to supply more than 1.2 million tons of metallurgical coke from our Indiana Harbor plant to one of the most important steelmaking assets in North America," said Fritz Henderson, chairman and chief executive officer of SunCoke Energy Inc. "Extending this contract was a top 2013 priority for SunCoke, which, when coupled with our refurbishment efforts, positions Indiana Harbor well for the future." 
SunCoke holds 85 percent ownership in Indiana Harbor with DTE Energy Company holding 15 percent.  The facility has 268 ovens and has an annual capacity of 1.22 million tons. 
ArcelorMittal has two steel plants located in the Indiana Harbor area.
Latest in Steel Mills