Steel Mills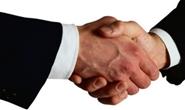 Ivan Meltzer Named President of TWB
Written by Sandy Williams
September 12, 2013
---
Worthington Industries announced that Ivan Meltzer has been named president of TWB Company, a laser welded blanking joint venture with Wuhan Iron and Steel Company. Meltzer will replace interim president and CFO Michael Lowrey, a 15 year veteran of the company, who will continue to serve as executive vice president and CFO.
Meltzer is no stranger to TWB having worked in sales positions at the company from 1995 to 2003.  In 2003 he was named chief commercial officer at Kasle Steel and returned to Worthington in 2008 as automotive accounts manager.  In 2010 Meltzer was named director of automotive and regional manager. 
"Ivan brings a great deal of experience and leadership to TWB," said Geoff Gilmore, president of Worthington's Steel Processing business segment and new chairman of the TWB board of directors."His success in directing and growing our automotive business and his previous experience at TWB has prepared him well for this new role." 
Worthington Steel recently increased its share of TWB to 55 percent after Wuhan Iron and Steel purchased ThyssenKrupp's 45 percent ownership in the company.  TWB is a leading manufacturer of tailor welded products in the NAFTA region and operates seven facilities in North America.
Latest in Steel Mills