Steel Mills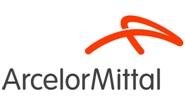 Fire at ArcelorMittal Burns Harbor
Written by Sandy Williams
September 17, 2013
---
A minor fire at the ArcelorMittal Burns Harbor plant was contained by company and local firefighters on Sept. 15.  According to an ArcelorMittal spokesman, the fire occurred at around 2:40 Sunday on a conveyor unit that carries revert materials to the sinter. No employees were injured, however, a firefighter was taken to the hospital for evaluation.
According to the NWI Times, Porter Fire Department Chief Lewis Craig Sr. said the fire was started by a broken gas line in the basement of the car dumper.  ArcelorMittal reported the cause of the fire is still under investigation. 
The fire did not interrupt production at the mill and no delay of customer orders is expected.  
This is the second fire at Burns Harbor plant this year. On July 23, a fire developed in the coal bunker serving the mill's coke battery operation. 
Latest in Steel Mills