Economy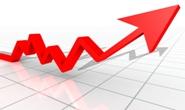 Architecture Billings Index Trending Higher
Written by Brett Linton
September 19, 2013
---
Increasing demand for design services fueling recovery for construction industry
The Architecture Billings Index (ABI) showed more acceleration in the growth of design activity nationally. As a leading economic indicator of construction activity, the ABI reflects the approximate nine to twelve month lead time between architecture billings and construction spending. The American Institute of Architects (AIA) reported the August ABI score was 53.8, up from a mark of 52.7 in July. This score reflects an increase in demand for design services (any score above 50 indicates an increase in billings). The new projects inquiry index was 63.0, down from the reading of 66.4 the previous month.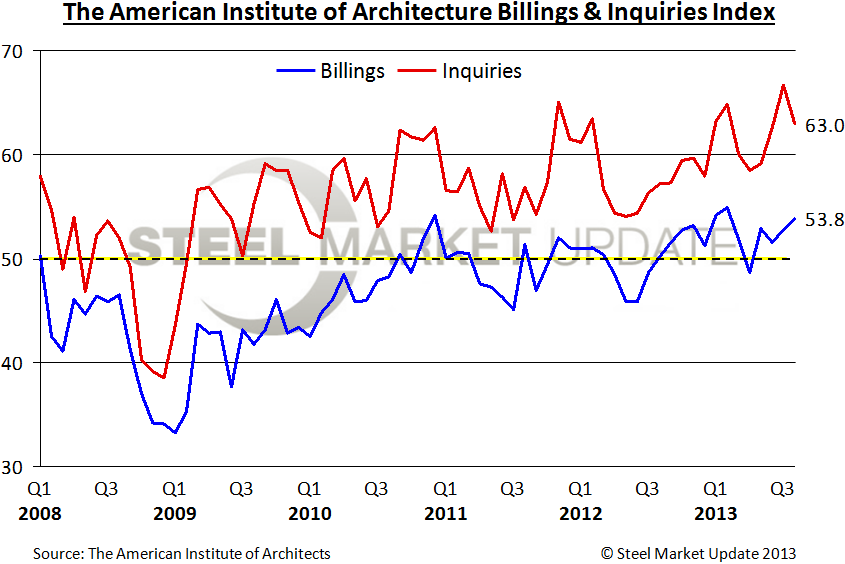 "As business conditions at architecture firms have improved eleven out of the past twelve months, it is fair to say that the design professions are in a recovery mode," said AIA Chief Economist, Kermit Baker, PhD, Hon. AIA.  "This upturn signals an impending turnaround in nonresidential construction activity, but a key component to maintaining this momentum is the ability of businesses to obtain financing for real estate projects, and for a resolution to the federal government budget and debt ceiling impasse."

Key August ABI highlights:
Regional averages: West (54.8), Northeast (54.4), Midwest (52.8), South (51.9)
Sector index breakdown: mixed practice (60.1), commercial / industrial (54.8), multi-family residential (52.1), institutional (50.8)
Project inquiries index: 63.0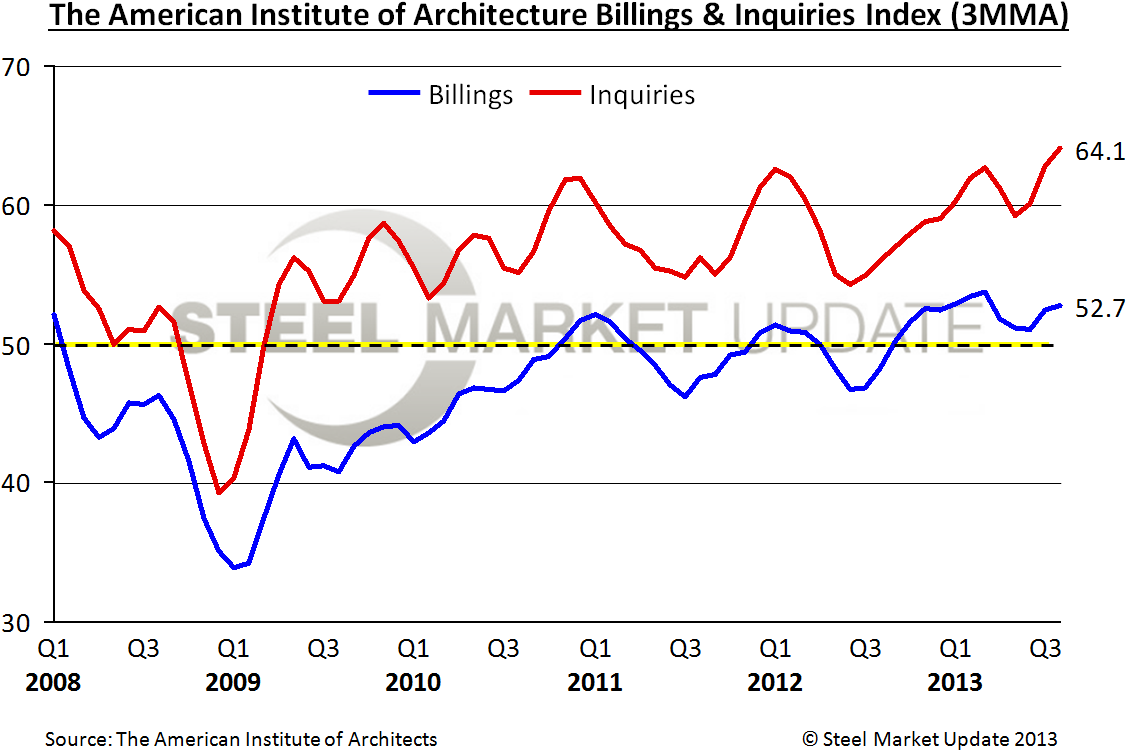 SMU Analysis: We looked at the new ABI and Inquiries index utilizing a three month moving average (3MMA) so we could smooth out any monthly gyrations and provide a better view of the trend. On a three month moving average basis the August ABI is 52.7 and the trend line has been above 50.0 – the point at which Billings point to growth in construction projects 9-12 months out – for approximately one year.  We should begin to see new construction projects at this point in time.
From a regional perspective we are seeing new non-residential construction projects starting in the Atlanta area plus we are seeing work which was stopped back up and working again.

Latest in Economy