Steel Mills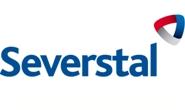 Severstal NA Appoints New Vice President, Commercial
Written by John Packard
September 26, 2013
---
"I am shocked" was how one manufacturing purchasing manager put it to SMU in a conversation regarding the replacement of Tom Marchak as head of Commercial for Severstal North America. 
On Tuesday, Severstal North America introduced Sachin Shivaram as the new Vice President, Commercial for the mill. This change comes three weeks after the company replaced Sergei Kuznetsov with Saikat Dey as the new Chief Executive Officer for SNA. 
At that time, Alexey Mordashov, CEO of OAO Severstal, parent company of SNA said, "The new leadership of Severstal North America will remain committed toward increasing efficiencies, lowering costs and achieving competitive advantages in the North American market." 
A service center executive with whom SMU spoke earlier today wondered about the new V.P. of Commercial, "He's probably a very bright guy but what does he know about steel…Selling steel takes common sense and street smarts." 
DEARBORN, Mich. September 24, 2013 – Severstal North America, one of the largest steel producers
in the United States, and a subsidiary of Severstal, a global steel and mining company, announces appointment of Mr. Sachin Shivaram as Vice President, Commercial. 
Shivaram joined Severstal in December, 2012 as General Manager, Metallics. Previously, he worked at ArcelorMittal, where he was Head of Strategy and Marketing for Long Carbon Americas in Chicago. He also held the positions of Director, Strategy and Director, Sales for ArcelorMittal in Mexico City. Sachin began his career as an Associate for McKinsey and Company. He holds a Bachelor of Arts degree in History and Literature from Harvard University, a Master of Philosophy in Political Science from the University of Cambridge and a Law degree from Yale University. 
"I am pleased to welcome Sachin to our senior leadership team, as he assumes his new challenging role of driving the success of our sales and marketing organization. He exemplified himself at Severstal in building a successful network of scrap suppliers and has an impressive background both professionally and academically. We will leverage his expertise and spirit of innovation to continue building our commercial organization and providing the highest level of service and excellence to our customers," said Saikat Dey, CEO, Severstal North America. 
Shivaram replaces Mr. Thomas Marchak, who is appointed to the position of Special Advisor to the CEO. "In this important role, Tom will provide the company with the benefit of his years of experience in the steel industry to support, advise and guide major company initiatives in sales and other company disciplines. The scope and depth of Tom's steel industry knowledge is unparalleled, and I look forward to working with Tom in this strategic capacity," Dey stated.

Latest in Steel Mills