Steel Mills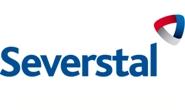 Severstal NA Price Increase Letter
Written by John Packard
October 3, 2013
---
Severstal NA announced on Monday an increase in flat rolled steel base price in line with the ArcelorMittal announcement.
Hot Rolled     $34.00/cwt     $680/net ton
Cold Rolled     $39.50/cwt     $790/net ton
Galvanized     $39.50/cwt     $790/net ton
In the company letter sent to their customers Severstal pointed to steady pace of automotive sales and demand for single family homes as two reasons for its price increase at this time. The company went on to say, "The direction of 2014 appears positive."
The company says it will continue to offer a firm price option (FPO extra) as well as spot market sales.  Options for pricing include: straight index, base plus index change or scrap based.  It will no longer offer index minus contracts.
The letter was signed by the new Vice President, Commercial – Sachin Shivaram.
Latest in Steel Mills