Steel Products Prices North America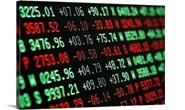 SMU Comparison Price Indices: Little to No Movement
Written by John Packard
October 6, 2013
---
The various steel indices followed by Steel Market Update showed very little change in their pricing assessments of flat rolled steel coils.  Most of the indexes saw prices as moving sideways as we wait for buyers to digest the latest offerings from the domestic steel mills.  In the case of Steel Market Update we collected a slightly wider range in hot rolled ($620-$650) this week which brought our number down $5 per ton but, over the past six weeks pricing has barely budged.

FOB Points for each index:
SMU: Domestic Mill, East of the Rockies.
CRU: Midwest Mill, East of the Rockies.
SteelBenchmarker: Domestic Mill, East of the Mississippi.
SteelOrbis: Midwest Domestic Mill.
Platts: Within 200-300 mile radius of Northern Indiana Domestic Mill.
Latest in Steel Products Prices North America