Steel Mills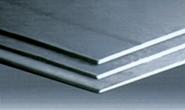 SSAB Americas Expects Stable to Improving Market Conditions
Written by Sandy Williams
October 26, 2013
---
SSAB Americas had sales of SEK 3,639 million ($575 million) in the third quarter of 2013 on shipments of 628 thousand tonnes (692,239 tons). Niche products accounted for 166 thousand tonnes (182,980 tons) or 26 percent of total shipments.  In comparison, shipments were 16 percent higher year over year and 9 percent higher quarterly.  Sales during the third quarter were 1 percent lower year-over-year due to lower prices, negative currency effects and a weaker product mix but were mostly offset by higher volumes. SSAB reported niche steel volumes and prices were unchanged from the previous quarter; prices for standard steel dropped 3 percent.
Martin Lindqvist, president & CEO, said there is a "continued squeeze between selling prices and scrap."  SSAB Americas steel production is entirely dependent on scrap for its production of steel slabs using electric arc furnaces. Scrap spot prices rose early in the third quarter, fell and ended 2 percent higher than second quarter 2013 and 8 percent lower end of third quarter 2012. 
SSAB raised prices $30/ton in mid-October and again on Oct 25 by $20/ton effective immediately for new orders. SSAB cited a strong order book and good order intake as reasons for the increases. "We will continue, as a market leader, to increase the margin over scrap and help the market to do that," said Lindqvist in the company webcast.  
The planned outage in the third quarter at the Mobile, Ala. facility affected earnings by SEK 50 million ($7.9 million).  Two outages were originally planned but due to market conditions the second outage will take place early in 2014.  No maintenance outage is planned for fourth quarter. 
Market segments in the U.S. for SSAB appear stable or improving.  Orders were slightly higher from US heavy equipment manufacturers in the third quarter.  The US automotive market remained strong along with the energy industry.  Service center inventories remained lean with companies purchasing on an as- needed basis. 
SSAB's fourth quarter outlook is for unchanged steel demand and prices in Europe and growing steel demand in Asia and North America.  Inventory levels will remain fairly low in Europe and North America with no major restocking or destocking expected.  SSAB expects shipments in the fourth quarter to outpace third quarter levels. 
On a more humorous note… During the SSAB webcast, CFO Hakan Folin was asked how much much plate steel was shipped externally in the third quarter.  He responded "50k." When the caller asked about projected shipments for Q4, with classic Swedish reserve, Folin answered, "We expect to ship some." When pressed for a ball park figure he answered, "Not more and not zero—somewhere between there." 
SMU Note: On February 4, 2014 our Steel 101: Introduction to Steelmaking & Market Fundamentals workshop will tour the SSAB Mobile, Alabama facility.  For more information on our workshop please visit our website: www.SteelMarketUpdate.com

Latest in Steel Mills