Scrap Prices North America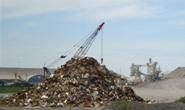 Anticipated November Scrap Pricing May Push Flat Rolled Pricing Higher
Written by John Packard
October 27, 2013
---
Our ferrous scrap sources are advising Steel Market Update to expect a minimum of $20 per gross ton increase in scrap prices as we head into the month of November mill buys. We are finding there is some weakness being exhibited on the east coast with the Claymont plate mill being shut down by Evraz, coupled with other non-flat rolled production facilities such as V & M, Republic and Timken buying less due to production setbacks or smaller order books.
Even so, scrap dealers are telling SMU that flows have slowed and scrap is becoming tighter. The flat rolled mills are running close to full with lead times already running into December on hot rolled coil and spilling into January on upstream products. It is also expected that a number of maintenance jobs on furnaces will be coming to an end as we move into November.
There were a number of mills with planned outages during the month of October yet scrap prices did not retreat. The outages includes the ArcelorMittal Cleveland blast furnace reline as well as downtime on a number of the Nucor mills.
The scrap dealers know the domestic mills have been collecting price increases even as scrap numbers have moved sideways or even fallen slightly over the last few months.
We are moving toward the end of the year and the November buy is expected to be heavy as mills may be looking to cover December needs since it is a short shipping month.
One of the larger national scrap companies told SMU over the weekend, "We continue to see flows tightening heading into a climbing market. With the return of the scrap export market, steel sales remaining firm, and scrap availability contracting into the traditionally slower 4th quarter, it would not surprise me to see scrap go on a $50-$60/GT run over the next 90 days." This scrap executive expects to see scrap prices rise in November $25-$30 per gross ton on both prime and secondary grades.
We received the following comments from one of our east coast scrap sources over the weekend as well:
As far as November scrap – All I speak to agree the market is materially higher heading into November.  OH Valley prices sound today like they are higher by a minimum of $20/GT and maybe more.  To keep scrap from moving west, Eastern mills will need to pay close to that increase as well.  The absence of Claymont may help the two Mittal mills – especially Coatesville – and Gerdau buy more easily.  But flows are pretty weak – we've seen them taper off in the last two weeks – and with us heading into the end of the year, there will still be upward pressure on prices.  The bottom line though it that dealers I speak with think the market is headed higher over the next 3-4 months, so if dealers don't get the increases in November they will hold scrap back as they started to do in October which took the market from down $10-$15 to basically sideways ultimately.
A second dealer located on the east coast told us they expect markets to move "way up" in November and forecast a $35 to $40 per gross ton increase – even though they normally describe themselves as bearish on scrap prices.
A tighter scrap market and rising prices could assist the domestic flat rolled mills maintain or raise prices from current levels. Higher scrap prices could also embolden the domestic mills to try to raise flat rolled prices once again over the next few weeks. SMU is advising our readers to anticipate an increase of $30 to $50 per ton if the domestic mills are able to book out their mills through the end of the year (and their contract negotiations do not take away from 1st Quarter bookings).

Latest in Scrap Prices North America