Final Thoughts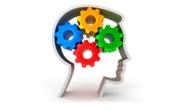 Final Thoughts
Written by John Packard
November 14, 2013
---
We have had a number of inquiries (and a couple of payments) from our existing members wanting to upgrade to Premium Level. If this is something you are considering please contact our office. If you are a single member we will prorate from your existing membership. If you are a corporate member pricing will depend on if your corporate level changes by one person moving to the Premium Level. You can reach us at: info@SteelMarketUpdate.com or by phone at 800-432-3475.
Below is the original final thoughts published on Wednesday evening.
I am adding an apology for those who had a problem getting to our website or not finding your new user name and password…
We anticipate this week will be hectic as our members realize they need to register on the new website in order to read the newsletter. Ultimately, the reading of the newsletter will actually be easier on our members as you learn to either remain logged into the website or, to access the website when you are ready to read our articles as opposed to us feeding them to you.
This is important for everyone to understand. The newsletter will be able to be read in its entirety just as you do now by clicking on the "Read Full Text" link at the top of the newsletter. Once you have logged in for the first time, created a new password and figured out how to remain logged in, you will then have access to the newsletter and website at any time.
We have a poll on the front of the new website. Once you have time to spend a few minutes browsing the website go down to the lower left hand corner of the Home Page and answer the polling question we have concerning the website and your view of it. Please let us know how you feel.
The poll on the website is one item we will change as new topics arise in order to measure the broader steel community and their opinions on the topics of the day.
As always your business is truly appreciated by all of us here at Steel Market Update.

Latest in Final Thoughts