Steel Products Prices North America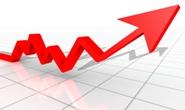 Flat Rolled Spot Prices Continue to Defy Gravity
Written by John Packard
November 17, 2013
---
Hot rolled, cold rolled, galvanized and Galvalume spot prices continued to remain firm this past week – even as many of the domestic mills have not "officially" announced support for the price increases made by AK Steel and Severstal NA on the 7th of November.
According to Steel Market Update (SMU) sources in both the manufacturing and service center/wholesaler segments of the industry, the domestic mills are not budging much below $660 per ton on benchmark hot rolled spot sales. Most steel price quotes as of late last week were reported to be in the $670 to $680 per ton range ($33.50/cwt – $34.00/cwt for cold rolled and coated add $5.00/cwt to $6.00/cwt to get approximate base price levels).
With benchmark hot rolled spot prices closing in on $680 per ton some of the domestic mills have got to be getting concerned about the spread between their prices and that of foreign suppliers.
Spread Between Foreign & Domestic Pricing Increases
On Wednesday of last week SteelBenchmarker reported world export prices for hot rolled coils to be $557 per metric ton ($505 per net ton) fob port of export. If we use $80-$100 per ton to cover freight, insurance, loading and unloading and profit for the trading company this brings the landed price in the U.S. to $585-$605 per net ton.
The spread then becomes the difference between the foreign landed price and the domestic fob mill price. If U.S. prices move up to the $680 level as anticipated the spread will be $75 to $95 per ton ($3.75/cwt – $4.75/cwt). With Severstal and AK Steel trying to push prices to the $700 per ton level without a corresponding move higher by the foreign mills the spreads would increase.
When looking at value added products such as cold rolled and coated products, SMU understands the spreads to be higher than what we have shown for hot rolled. It is these value added products that must make the domestic mills nervous and has caused some to pause when considering new price hikes.
At the beginning of November, Steel Market Update canvassed the flat rolled steel industry to see if the spread between domestic and foreign prices was enough to justify buying foreign steel. At that time two-thirds of those responding to our questionnaire reported the spread were wide enough to entertain foreign products versus those of the domestic steel mills. At that point in time 41 percent of the service centers and 49 percent of the manufacturing companies reported that they were placing foreign orders for future delivery. As you can see by the graphic below both service centers and manufacturing companies started leaning toward foreign beginning early in the 3rd Quarter and the latest statistics represent the highest percentages for each group to book foreign steel orders.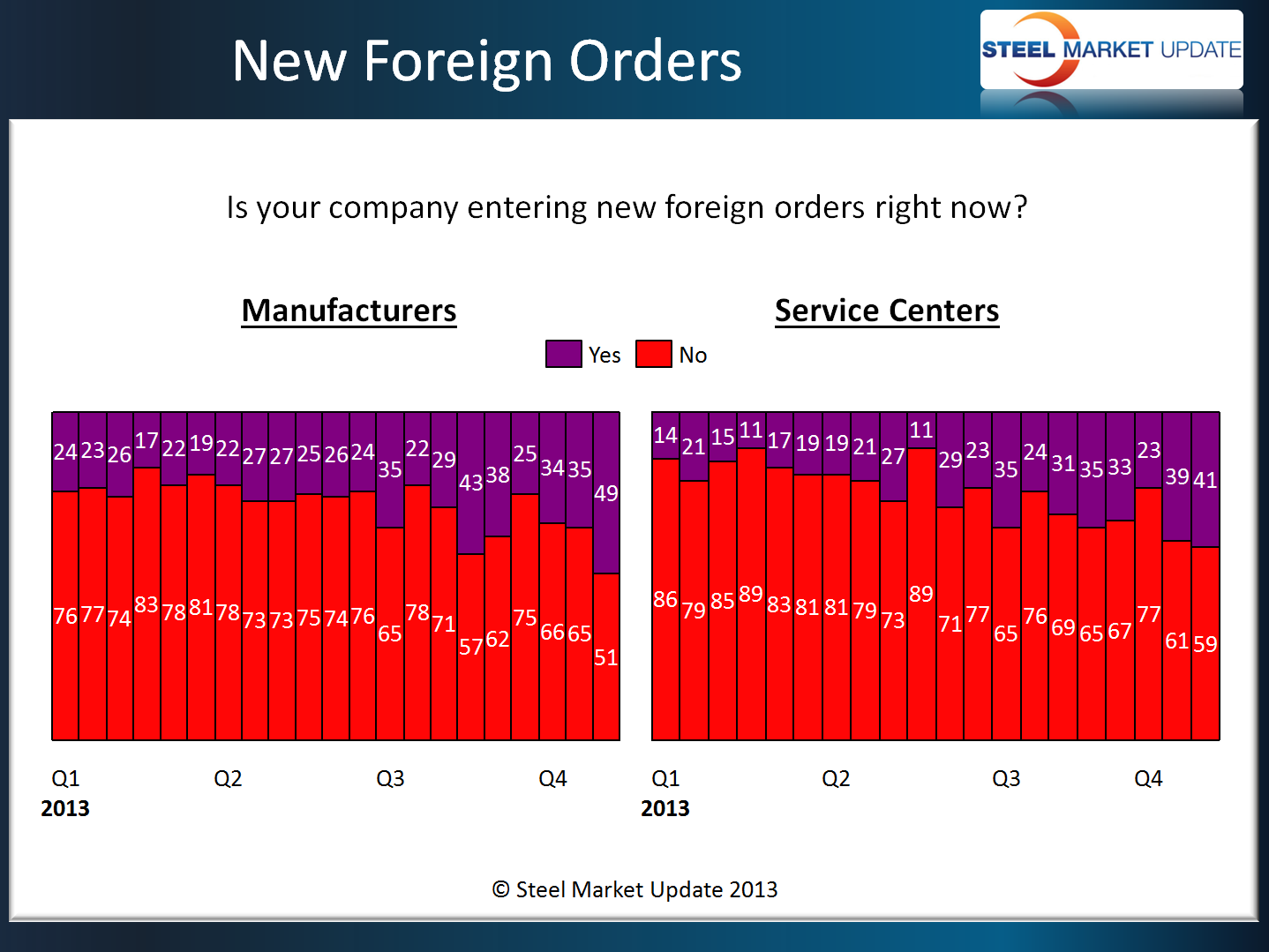 Many in the industry believe that domestic steel prices cannot ignore gravity (the spread between foreign and domestic) and either international prices have to rise quickly or domestic numbers are doomed to fall in the coming weeks or months.
SMU Note: Survey data such as the one shown above will be available to our Premium Level members in our new website.
Our next review of the flat rolled steel market will begin on Monday morning, November 18th.

Latest in Steel Products Prices North America