SMU Data and Models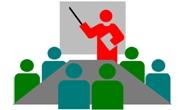 Steel Buyers Basics: Painted Steel
Written by Mario Briccetti
December 15, 2013
---
In recent years coil coated painted steel (where a full coil of steel is painted on a continuous coil coating line) has been replacing post-painted steel (where steel parts formed bare are then painted one-by-one).  It seems unlikely at first glance that painted coil coated steel can been formed into finished parts (like roof panels or air-conditioner pans) without damaging the paint coating – after all this coating is only about 1/1000 of an inch thick and is essentially plastic.  Nevertheless, even the most extreme forming process works reliably with coil-coated steel.
Furthermore, paints used to coat steel come with very good warranties (depending on what you buy) many lasting as long as the projected life of the part.  In short, painted steel coil is a great product and the suppliers know it, so how does a buyer, with significant volume, negotiate the best possible deal?
First, the buyer should understand the three different options for buying painted steel:  
•    Buying from a service center – generally for those companies who are smaller and not buying in bulk, a company that needs the steel processed (slit, sheeted or blanked) and for those companies who  prefer to have steel warehoused and billed as the material is used on a just-in-time (JIT) basis.
•    Buying pre-painted steel directly from a steel mill (single invoice package).
•    Buying unpainted coil from a steel mill, having it shipped to a coil coating company and then having it painted (toll-processing).
Next, a buyer should understand the type of paint required since there are many options for different applications.  In construction (my area of expertise) the best paint is based on Kynar/Hylar resin, carries a 30-year fade/chalk rating and is used for outdoor panels on commercial buildings and some residential applications.  Next best (and almost as good) are Silicone Modified Polyester (SMP) paints that also carry 30-year fade/chalk ratings and are used on outdoor panels for barns and some residential applications.  Finally there are the lowest cost Polyester paints with 0 to 10-year fade/chalk ratings used on indoor applications or for low-cost outdoor applications.  All of these paints come in a wide variety of colors. However, buyers need to be aware that colors change the cost of the paint and some colors (like bright red and orange) fade much more quickly than others.
In addition to these three basic types of paint there are a wide range of other coil-coating paints such as paint for dry-erase whiteboards; coatings that create patterns (like a wood grain or a rusted steel look); coatings that increase gloss without changing color; coatings with that change color based on view angle and coatings that are meant to be repainted in the field.  
When painting steel the thickness (gauge) and width are important.  Thinner steels (also called light gauge) are more expensive to paint than thicker steels (heavy gauge) since they need more paint per pound (more square feet per pound) and narrow coils are more expensive to paint since they take more time in the coating line to produce the tonnage of wider coils.
Third, a buyer should understand the paint warranties.  These warranties generally include only the cost of the steel coil and have no provisions for labor costs to replace rejected products, nor do they cover edge-rust failures.  The warranties change according to paint types and colors. The warranties can change based on the treatment of the steel before it is painted. The warranties are supplier specific as each paint company develops their own warranties.   Warranties can even change based on the end customer type (e.g. excluding government buildings or churches).  Buyers need to be aware that paint warranties can be voided in many ways – wet storage, salt or harsh chemical environments, physical damage, and over-forming during the manufacturing process of the end parts.  
Also don't overlook the strength and size of the paint company – will they be able to pay a paint claim 20 years from now?  If the painted coil is from a foreign source will they pay at all?  Generally foreign sourced painted steel is less expensive than domestically painted steel but in my experience paint claims are almost impossible to collect.  If a buyer uses overseas painted steel, it is my opinion that a safe choice is to use only the non-warranty low-priced polyester painted material.
Finally, the government's Energy Star program has developed requirements in the last few years on coil-coated paint's ability to reflect heat (and shed it too) so that a building runs cooler and needs less energy.  In the near future these ratings will become more demanding and darker colors may no longer be acceptable on commercial buildings that require an energy rating.
A buyer should require the paint and coating suppliers to explain in detail the warranty they receive, the exceptions to the warranty and how their warranty compares to others in the industry.  In my experience coil-coaters and paint companies are eager to educate their customers and are very knowledgeable.  So remember rule 1 and just ask for the information.
 
Next time, the different types of painted steel deals.
SMU Note: Mario Briccetti is the Principal of Briccetti & Associates a consulting firm dealing with supply chain. Previously he held vice president level or lead steel purchasing positions at Nordyne, Gibraltar Strip Steel and Metal Sales Manufacturing Corp. Mario can be reached at: Mario@MBriccetti.com
Latest in SMU Data and Models