Steel Mills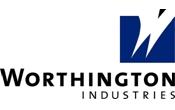 Worthington Industries Sales Strong in Q2
Written by Sandy Williams
December 22, 2013
---
Worthington Industries reported a strong second quarter (ending November 30, 2013) for fiscal year 2014. Sales were $769.9 million, up 24 percent from the previous quarter due to an overall increase in volume. The steel segment was especially robust with sales of $491.1 million—up 43 percent year-over-year.
As we reported in our last issue, net earnings did not reflect the higher sales due to a $30.7 million write-off for re-branding related charges. Engineered Cabs was the weakest segment for Worthington who reported flat demand in key markets. "Most equipment manufacturers we serve are currently forecasting 2014 volumes as flat compared to this calendar year," said President and COO Mark Russell in the company conference call.
Worthington noted the increase in steel processing volume, both direct-customer shipments (up 19 percent) and toll processing (up 12 percent), was significant when compared to MSCI stats for flat-rolled steel shipments that increased only by 9 percent.
When asked to comment on pricing structures of North American flat rolled steel producers for the 2014 contract season, John McConnell, chairman and CEO, said "We're pleased with the kind of discipline they are showing in the market and I think that's positive for everybody."
Commenting on November steel price increases, Russell said, "The scrap market I think is what's giving them the base on which to continue to push prices up, and I think that's caught everybody by surprise, including us. We didn't see it continuing to go up, especially this past week, continuing to be strong."
Russell says Worthington is pleased with the sale of the ThyssenKrupp Alabama plant to ArcelorMittal/NSSMC, "We have a great relationship with them, and we're pleased that they'll be in control of that asset. We think that's a positive development for us both in the U.S. and Mexico."

Latest in Steel Mills