Steel Products Prices North America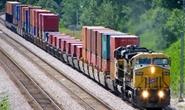 November Steel Shipments Down 8.2 Percent over October
Written by Brett Linton
January 7, 2014
---
The American Iron and Steel Institute (AISI) released data earlier this week for net shipments of steel mill products for the month of November. Total shipments for the month were reported to be 7,604,428 net tons (NT), down 8.2 percent from October tonnage but up 2.8 percent from November 2012. YTD tonnage through November was 87,790,788 NT, down 0.8 percent from the same period in 2012.
November production was divided among the following products: 21.8 percent in hot rolled sheets, 16.1 percent in galvanized sheet and strip, 12.2 percent in cold rolled sheet, 8.2 percent in reinforcing bars (rebar), 7.5 percent in plates cut lengths, 6.2 percent in structural shapes 3" and over, and 5.2 percent in hot rolled bars. These seven products account for 77.2 percent of total November steel shipments.
Below is a segment of the AISI report on sheet and strip statistics for the month of November.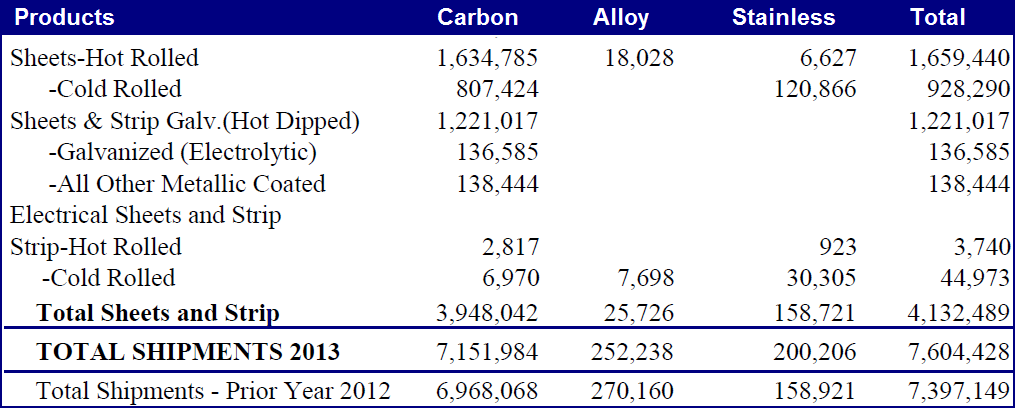 Latest in Steel Products Prices North America