Service Centers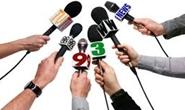 Material Sciences Corp to be Acquired by Affiliate of New Star Metals
Written by Sandy Williams
January 9, 2014
---
ELK GROVE VILLAGE, Ill.–(BUSINESS WIRE)–Material Sciences Corporation, a leading provider of material-based solutions for acoustical and coated applications, announced today that it has entered into a definitive merger agreement with Zink Acquisition Holdings Inc. ("Parent") and Zink Acquisition Merger Sub Inc. ("Merger Sub"), which are affiliates of New Star Metals Inc. and Insight Equity Holdings LLC, a private equity firm headquartered in Southlake, Texas. Pursuant to the merger agreement, Parent will acquire all of the outstanding shares of common stock of MSC for $12.75 per share in cash, representing a fully diluted equity value of approximately $139 million. The $12.75 per share price represents a premium of approximately 13.6% over the closing price of $11.22 on January 8, 2014 and 27.6% over the volume-weighted average share price during the 90-day period prior January 8, 2014.
"The Board of Directors and I have great confidence that this deal represents the best interests of our stockholders, company and employees," said Cliff Nastas, Material Sciences Corporation's Chief Executive Officer. "It should be pointed out that this transaction is a direct reflection of the hard work, dedication and sacrifice that each MSC employee has made for the continued success of the Company over many years. We are excited to combine with New Star Metals under Insight Equity's ownership to grow the business and better serve our customers."
"We are excited to bring MSC onto the New Star team. MSC has great product offerings which furthers New Star's long term goal to build a value-added metals processing company. We look forward to working with MSC's talented employees and blue chip customers," said Patrick Murley, Chief Executive Officer of New Star Metals Inc.
The MSC Board of Directors, after receiving advice from MSC's outside financial and legal advisors, including an opinion delivered by MSC's financial advisor to the Board of Directors as to the fairness of the per share merger consideration to MSC's stockholders, unanimously approved the transaction and recommended that MSC stockholders approve the transaction. In addition, each of Frank L. Hohmann III, a member of MSC's Board of Directors, and Privet Fund LP and Privet Fund Management LLC, which collectively beneficially own shares of MSC common stock representing approximately 19% of the outstanding shares of MSC common stock, have entered into a voting agreement with Parent, pursuant to which such shareholders have agreed to vote in favor of the adoption of the merger agreement and the approval of the merger. Ryan J. Levenson, a member of MSC's Board of Directors, is the managing member of Privet Fund Management LLC.
MSC may solicit acquisition proposals from third parties for a 35-day "go-shop" period through February 12, 2014. The transaction is subject to customary closing conditions, including the receipt of stockholder approval and the expiration or termination of the applicable waiting period under the Hart-Scott-Rodino Antitrust Improvements Act of 1976. MSC intends to file a proxy statement with the Securities and Exchange Commission containing additional information. Upon completion of the acquisition, MSC will become a private company.
Parent has secured committed financing consisting of a combination of equity and debt. The equity financing will be provided by New Star Metals Inc. and the debt financing will be arranged by PNC Bank, National Association and GSO Capital Partners LP. Robert W. Baird & Co. is acting as financial advisor to MSC and Katten Muchin Rosenman LLP is acting as legal advisor to MSC. Moelis & Company is acting as financial advisor to Parent and New Star Metals and Hunton & Williams LLP is acting as legal advisor to Parent and New Star Metals. (Source: MSC press release)

Latest in Service Centers