Service Centers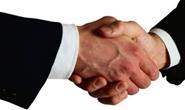 ASD Regional Meeting: Purpose Driven Workplace
Written by John Packard
January 27, 2014
---
Last week John Temples of Steel Market Update attended the Association of Steel Distributors regional meeting in Detroit, Michigan. This was his first ASD meeting, and found the meeting to be a beneficial resource for networking and learning more about steel related business in the Midwest. The featured speaker was Mike Fezzey, president of Huntington National Bank's eastern Michigan region. Interestingly enough, Mike's experience is neither in banking or steel. He is a former broadcast executive who served as president of WJR 760 AM in Detroit. His message, however, resonates not only with Huntington, but with many businesses in the steel industry.
One such business is Grand Steel. Prior to attending the ASD meeting, Temples had the pleasure of meeting Mike Barnett, Vice President of Grand Steel, and a board member of the ASD. Grand Steel is a small family operated secondary steel distributor located in Wixom MI. During his conversation with Mike, it became apparent that Grand Steel's success is in large part due to their corporate values and emphasis on their human capital, a key element of Fezzey's "Purpose Driven Workplace" philosophy; the subject of his message to the ASD audience.
According to Fezzey, 75 percent of people are dissatisfied with their jobs, and many do not feel that they truly matter to the organization. Fezzey asserts that in order to achieve success, businesses should focus on their human capital (Leadership through human capital). Success is dependent on behavior based outcomes, and motivation to that end is reliant on an environment where people truly feel (and know) that their "life matters even at work".
This is exactly the kind of environment that surrounds Grand Steel. "No matter how good our sales and operations teams are, if we don't have the cooperation of all staff, we won't be successful" states Mike Barnett. Team cooperation, buy-in, and a sense of ownership are all motivating factors for Grand Steel. Employees know that their role matters and makes a difference, and they have an incentive to achieve and support the success of the business. Barnett states that "All employees are involved in a company profit sharing plan and enjoy a 401k matching program".
In addition to that, Grand Steel has always been involved in the community, whether through its annual charity "Motor City Slitters Golf Tournament" or their leadership involvement with the ASD, it is evident that Barnett and Grand Steel value "leading through human capital". Thanks in large part to the efforts of its human capital, Grand Steel plans on expanding its facilities and business in 2014.
Is your business a "Purpose Driven Work Place"? As Fezzey would say, it's not always about the numbers, it's about the people.
SMU Note: The Association of Steel Distributors is a community of steel professionals offering invaluable networking opportunities. Their next meeting is 3/20/14 in Orlando Florida for the Spring Convention. Jim Barnett, owner of Grand Steel, will be recognized as "ASD's Man of the Year" during the convention.  For more information, visit http://www.steeldistributors.org/ or contact Mike Barnett at mbarnett@grandsteel.net

Latest in Service Centers