Final Thoughts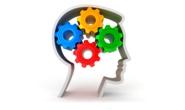 Final Thoughts
Written by John Packard
February 3, 2014
---
Most everyone is well aware that this week is one of those crazy weeks for me personally. I am teaching a portion of our Steel 101 workshop here in Mobile (weather is indeed warm), went on a marvelous mill tour of the SSAB steel mill and spent time networking with our attendees, instructors and SSAB representatives.
This doesn't leave me much time to go out and canvass the market on a one-on-one basis as I usually do. Even so, we have a new flat rolled steel market survey ongoing and we are already picking up changes to trends through our invitations to those taking our surveys. At the moment we will continue to leave our Price Momentum Indicator at Neutral even though we are seeing prices trending a little lower over the past couple of weeks.
I will be in Tampa on Thursday and Friday attending the Port of Tampa Steel Conference.
As always your business is truly appreciated by all of us at Steel Market Update.
John Packard, Publisher
Latest in Final Thoughts