Steel Mills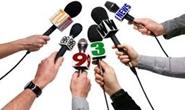 Reliance Steel Believes 2014 Will Be a Good Year for the Steel Industry
Written by Sandy Williams
February 21, 2014
---
A stronger performance is expected in all end-markets for 2014 said Reliance Steel & Aluminum in the company's recent conference call. The following are some comments by Chief Executive Officer and Chairman of the Board David Hannah and Gregg Mollins, President and Chief Operating Officer on the steel market and industry.
Regarding pricing Gregg Mollins said, "As for pricing on carbon steel products, price increases on flat-rolled products were announced in June of last year, followed by further announcements in the third and fourth quarter, and most recently in January. There has been some softness off late due to rising imports and domestic producers coming off third and fourth quarter maintenance outages, thus producing more product. Price increases on beams, mini-mill products and plate have also been announced. And these increases, so far, have held and are more meaningful to our results in flat-rolled prices. With the recent drop in scrap prices, we'll wait and see how the mills react going forward."
Hannah said pricing this year is "déjà vu all over again." "We're entering with prices for all of our products that we are selling pretty much at very low levels, I know we said last year we didn't think it could go anywhere but up, but they are lower – overall, on average, prices are 10% lower now than they were a year ago. So I think we're in a better spot from a pricing environment. And we are actually seeing, rather than just anticipating demand increases, we are actually seeing that in our order books now. As I mentioned before, January is improving, we saw sequential average price increase in January."
Regarding the steel market in general Hannah had the following to say. "Residential is growing and some of our suppliers are talking more positively about business. So we think that's going to translate into better business for us. We're actually seeing some of that materialize now. It's not taking off, so don't get us wrong, but it is actually getting a little stronger out there which I think probably over the last three years we didn't see actual strength but we are anticipating that there would be strength. And then we had some political uncertainty here over the last few years. We had budget issues. We had debt ceiling issues. We had the election. We had tax issues and I think we were derailed in 2012 and 2011 midyear both years with a lot of that political uncertainty. So that seems to be a little bit more stable now than it was before. So you add that up, you listen to the marketplace, you look at the lot of the leading indicators out there from purchasing managers and manufacturing and it all just kind of feels different, it feels better and, no matter how it feels, we like to see it in our orders and that's the thing that's probably more different now than before."
Greg Mollins regarding prices on foreign hot-rolled at ports: "Well, it's not dropping that fast. I mean the unfortunate thing is that when we get price increase, we get them really quick and they're pretty substantial. And then what do the importers do, right. They know we have the highest priced metal in the world here in the United States, so what is it coming in at, probably $60 to $80 a ton below domestic. Long Beach, Houston, Tampa, Baltimore, in those areas it's somewhere below $60 to $80 a ton landed at port."
Mollins was asked if Reliance is depending more on import purchases. "The answer to that is no. . . For the last 20 years, we've tried to support the domestic producers and that strategy has not changed. And as long as we're here, it's not going to change. So do we dabble in it? Yes, we do. Will we continue to it? Yes, we will. Major support is domestic producers, period."
A participant on the conference call asked: Are domestic mills still discounting [flat rolled] steeply from CRU Index or did that trend end in 2013?
"For the most part, the discounting on the CRU is over, okay," said Mollins. "Now there's some – and the reason why I hesitated to answer that is that there is some contracts that were negotiated the year ago that are two-year agreements with those discounts in them, okay. So that's why I hesitated to be absolutely specific on that question. But as of contracts that were being quoted in the fourth quarter of last year, the CRU Index and discounting off of them was much less than it was the year prior. So some of the mills have taken a very, very firm position on those CRU discounts and refuse to go below them. And others, one of which is being acquired as we speak, waffled just a little bit. And our feeling is, just for the record, we'd like CRU discounting to go by the wayside and stay by the wayside for the rest of our lives."
When asked what the key drivers pushing flat rolled product pricing down, Mollins replied, "The drivers behind that are: a) overcapacity; b) imports; and c) raw material prices."
Mollins said that with the purchase of ThyssenKrupp USA by ArcelorMittal he expects to see "better discipline in the marketplace than there has been in the past."
"So I don't know what else to tell you other than," he added, "because as Dave pointed out a few minutes ago, that we thought that the markets were going to be improved, the prices were going to be firm and we've been wrong three years in a row. "
The weather has not been a major factor for Reliance said Mollins, "At the end of the day as far as we're concerned, and like Dave said, unless storms continue through the end of March which we don't think is going to happen, we're still going to ship the same amount of product. We're going to bill it out and off we go. So for us, we see it in the newspapers and all that, but at the end of the quarter it's kind of a non-event.
A call participant asked Hannah to discuss the feasibility of acquisition by a major steel mill.
"I think all of us here realize that we have a lot more that we can accomplish. We think we can best accomplish that as an independent company. We think, we've heard these questions for many, many years about mills owning service centers and I think I've actually been surprised that lately I had been hearing more about the European model coming to the American model as opposed to the Americans going to the European model, which – it's enlightening because, I think, we're much more efficient over here. And so I don't think that that's something that I would consider part of the end game.
"It's very risky for the mills to do that because none of us, Reliance included, are big enough to really make a huge difference to any mill out there in terms of the products that we sell because we're half non-ferrous – for all practical purposes we're half non-ferrous and half carbon and within that we've got a lot of different products within all of those different carbon, stainless, alloy, aluminum. So it would be I think a big risk on the side of a mill, even for us and being the biggest out there. But end game for us, there is just, there is a lot more work for us to do. And we're enthused about it. We like our place in the industry. We don't think we need anything else to get it done. Just, we're going to continue on and as Jim Hoffman says, it's good to be us."

Latest in Steel Mills