Steel Mills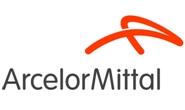 ThyssenKrupp USA Sale Finalized
Written by Sandy Williams
February 27, 2014
---
The sale of ThyssenKrupp USA to 50/50 joint venture partners ArcelorMittal and Nippon Steel & Sumitomo Metal Corporation is finally complete. The $1.5 billion acquisition of the Calvert, Ala., hot rolled, cold rolled and coating and finishing mill has met all regulatory approvals allowing ThyssenKrupp a sigh of relief and AM & NSSMC the opportunity to expand their presence in the southeastern US and in the NAFTA auto market.
"The successful completion of this transaction is an important milestone for ArcelorMittal," said Lakshmi Mittal, chairman and CEO of ArcelorMittal. "Along with NSSMC we are now the owners of the most modern steel finishing facility in the world, which will allow us to meet rising demand for steels in the automotive, energy and other important NAFTA markets."
As part of the deal, the Calvert mill will purchase 2 million tons of slabs annually for the next six years from ThyssenKrupp CSA in Brazil. The Calvert mill has a total production capacity of 5.3 million tons.
History of the sale
The Steel Americas project was supposed to be spot of brilliance for ThyssenKrupp when it was conceived in 2004. The 2003-2004 fiscal year had been extremely profitable for ThyssenKrupp with sales up 17 percent and orders up 24 percent. Although the TK's steel mills were working at capacity, demand exceeded production.
ThyssenKrupp announced plans on December of 2004 to build a steel mill in Brazil (CSA) that would increase TK's steel capacity to 20 million tons. Construction commenced in 2006 with completion expected by 2009.
In 2007, ThyssenKrupp began work on the Alabama mill but trouble soon followed. The US economy was beginning to falter and the automotive and construction markets fell sharply in the second half of 2008. In Brazil, higher construction costs and interest rates pushed the cost of constructing CSA from €3 billion to €4.5 billion.
By FY 2008-2009, ThyssenKrupp earnings were in negative numbers–€2,364 million compared to a profit of €3128 million the prior year. The steel segment suffered from sharp drop in orders and sales for a loss of €486 million. Earnings were further impacted by construction costs in Brazil and the US and by restructuring and impairment charges. ThyssenKrupp's optimism about the Steel Americas project was waning.
By the end of May 2012, successive yearly losses forced ThyssenKrupp to put the Steel Americas up for sale. The sale of CSA was complicated by the 27 percent ownership by Vale, supply contracts in Brazil and problems at the plant. TK dropped the value of Steel Americas to €3.9 billion but failed to close a deal that would include CSA.
Joint venture partners ArcelorMittal and Nippon Steel & Sumitomo Metal Corporation won the bid for the Calvert, Ala., facility for $1.5 billion and a six year slab purchase agreement from CSA.
What's next?
In a recent conference call ArcelorMittal said it was ready to go once the sale was complete and they were able to look at the order books. Calvert is currently running a 3 million tonne production rate and Louis Schorsch, CEO of ArcelorMittal Americas, said "we'd expect to be able to ramp that up as we take over." ArcelorMittal is expecting the Calvert mill to be EBITDA positive in the first year of production with synergies of around $60 million once they are fully running the facility.
"Clearly, it's a facility that's capable of producing and serving very high-end markets," said Schorsch. "For those that have visited, you recognize that the principal target markets there are automotive and energy. We are obviously big players in those markets already, but certainly, I think that allows us to optimize in terms of the shipment. So a lot of the energy market–hot roll going to the tube making–some of the bigger tube makers are within 100 miles or so of that facility. So certainly, I think that makes them [in a good] position in that operation."
The facility is a very good one," he added. "I think that the people are good, et cetera, so we're very pleased about it and confident that we can make it work."
In regards to ThyssenKrupp, the company appears to be on the path to renewed stability with debt levels falling and EBIT doubling in the first quarter of FY 2013-2014. The cash infusion from the Calvert sale is expected to significantly reduce ThyssenKrupp's debt and gearing ratio. CEO Heinrich Hiesinger says the order book at CSA is filling up in addition to the slab agreement with the Alabama plant and he is confident that enough orders will be secured to achieve the levels needed to maintain operations for both blast furnaces at CSA.

Latest in Steel Mills