Steel Mills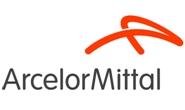 AM/NS Calvert: A New Identity
Written by Sandy Williams
March 2, 2014
---
ArcelorMittal and Nippon Steel & Sumitomo Metal Corporation (NSSMC) announced the new name for the "world's most modern steel finishing facility"—the former ThyssenKrupp mill in Alabama—will be AM/NS Calvert. The announcement was made during a private employee-only reception held at facility on Thursday.
"The name is AM/NS Calvert. AM and NS need no explanation. And we chose Calvert because we wanted all of you to feel an ownership and engagement with the name. This is your plant, and Calvert is your town. And red and white I know is the color of the Alabama flag," explained Mr. Lakshmi N. Mittal, chairman and CEO of ArcelorMittal, to employees.
The leaders of AM and NSSMC reiterated their commitment "to achieving the standard-setting potential of AM/NS Calvert."
"I have been looking forward to meeting with you and visiting production facilities here on site. I hope that all of you gathering here today, and people from ArcelorMittal and Nippon Steel & Sumitomo Metal, will work together as a team, to grasp firm trust from important customers especially automotive manufacturers in southern areas of the U.S.," said Shoji Muneoka, Chairman and CEO of Nippon Steel & Sumitomo Metal Corporation.
Chris Richards, mostly recently president of I/N Tek & I/N Kote, ArcelorMittal and NSSMC's joint venture in Indiana, was named president of AM/NS Calvert.
Latest in Steel Mills