SMU Data and Models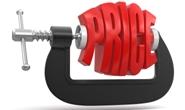 Steel Buyers Anticipate Further Erosion in Hot Rolled Steel Pricing
Written by John Packard
March 6, 2014
---
On Monday of this week Steel Market Update sent invitations to just under 600 companies to participate in our flat rolled steel market survey. The respondents to our survey consist of manufacturing companies (44 percent of the respondents), service centers/wholesalers (41 percent) and trading companies (6 percent), with the balance being steel mills, toll processors and suppliers to the industry (such as paint companies).
One of the areas we probed was to ask all of our respondents (as a group) to forecast where they believe spot hot rolled coil pricing will be at the beginning of April (note: SMU current HRC average is $635 per ton).
Based on the responses, most of our survey participants believe hot rolled coil pricing will be modestly lower as we reach April. As you can see by the graphic provided, 59 percent of the respondents believe prices will be at, or below, $620 per ton. The average for the group was $614 per ton.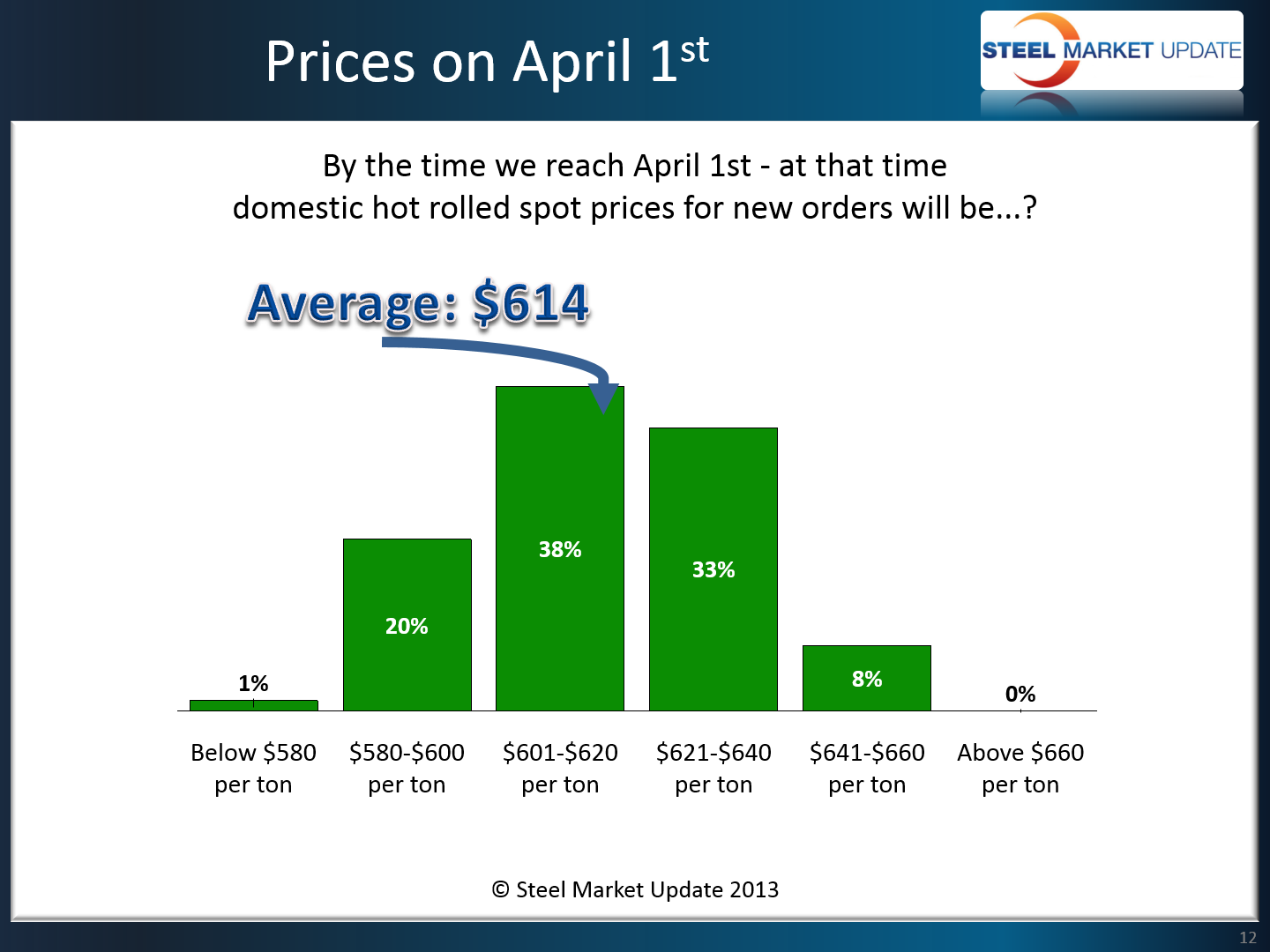 During the month of February we saw prices drop by $15 to as much as $30 per ton. Below is a table which we use to illustrate changes in flat rolled pricing by product for those who receive our Monthly Newsletter.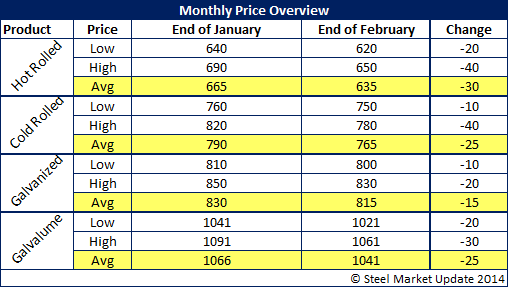 Latest in SMU Data and Models