Final Thoughts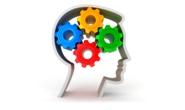 Final Thoughts
Written by John Packard
March 9, 2014
---
We haven't given up on our goal to broaden the perspectives of our readers through the use of our website. The most effective way to understand and expand ones knowledge of the industry is to interact with the news, trends and issues of the industry as they happen. This cannot be done effectively through the use of digital newsletters alone.
We envision a time when our readers will visit our website as news begins to unfold. Articles will be written and revised as more information becomes available. Our readers will pose questions that affect their decision making process and we will attempt to respond.
However, it will take time to accommodate the Baby Boomers and others who are not yet willing to try something new.
What am I talking about?
The most compelling way to read our newsletter is on the website. If done correctly it is an easy thing to accomplish. Click on the "read full text" link at the top of the newsletter and you will be taken to the website. If you are not already logged in you will be prompted to do so. At that time you should be able to check a "Remember Me" box which, as long as you don't log out, will keep you logged into the site so the next time you click on the Read Full Text link you will go seamlessly into the newsletter.
Why do you want to bother to do that?
First, you will be able to view all of the interactive graphics and videos we are building into our newsletters. They are hosted on the website server and cannot be seen unless you are logged into the website. So, right away your experience will be expanded when reading the newsletter online.
Second, you will have instant access to things like our historical steel and scrap pricing, HRC and BUS Futures are updated daily, our Sentiment Index, you will know where our Price Momentum Indicator is pointing. You will also have access to our blog posts and you will begin to notice that there is more information being posted that does not make it into the newsletter.
As you become familiar with the website you will appreciate the way we have laid out information so you can find similar or historical articles on particular subjects, review past articles and issues and you will find that we have improved the search function on this website compared to the last one. You will also realize that you can actually read the newsletter prior to the digital edition reaching your email inbox. Today (Sunday) is a good example – we actually began publishing articles in this evening's edition on the website on Saturday and throughout the day on Sunday.
I promise to be patient. We are trying to get all of our customers logged into the website for the first time and acclimated to the website navigation. If you have not yet logged onto the website and would like to do so – please contact our office at: info@SteelMarketUpdate.com and we will reset your password for you to make it easier for you to log in. If you would like help with navigation and knowing what are the highlights of the website we are willing to do that for you. You can contact us at 800-432-3475.
I will be in the office all week this week. Please feel free to ask me any questions or make comments on any subject of interest. If your company has new equipment, expansion plans or have received awards please let us know so we can post the information on our website. You can send items to info@SteelMarketUpdate.com or to my personal email: John@SteelMarketUpdate.com.
My next speaking engagement is at the Association of Steel Distributors (ASD) annual meeting in Orlando, Florida. The meeting dates are March 20-22, 2014. For more information go to: www.steeldistributors.org.
If you are on a free trial and you receive a phone call from John or Ryan – take a few moments to speak with them. They are the ones who can upgrade your Executive trial to a Premium one and who can provide more information about how to navigate the website to get the most use out of your trial. We want to earn your business and we have a special for new members during the month of March.
To all of our regular members let me take a moment to thank you for your business as it is truly appreciated by all of us here at Steel Market Update. Tell your friends and business associates about us.
John Packard, Publisher
Advertise with Steel Market Update – learn more by clicking HERE.

Latest in Final Thoughts