Economy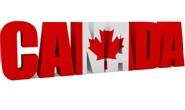 Canadian Housing Starts and New Home Prices on the Rise
Written by Sandy Williams
March 13, 2014
---
Housing starts and new home prices  both improved in early 2014. Canadian new home prices rose 0.3 percent in January following a 0.1 percent drop in December. The increase in the New Housing Price Index (NHPI) was the largest since May 2012.
Prices soared 1.3 percent in the Calgary metropolitan area due to higher material and labor costs and market conditions. Builders raised list prices in Saskatoon for the new calendar year. Winnipeg prices rose 0.5 percent in January after fluctuating between 0.0 and 0.2 percent in previous months. New home prices in Canada were unchanged in 7 of the 21 metropolitan areas surveyed.
The NHPI rose 1.5 percent on a year over-year basis with the main contributors Calgary, Toronto and Oshawa. Prices were up 7.0 year-over year in Calgary and the highest since 2007. New housing prices declined year-over-year in 5 of the 21 metropolitan areas surveyed.
Housing starts in Canada, according to the Canada Mortgage and Housing Corp (CHMC), increased in February, ending a declining trend but are expected to be flat in the long-term.
There were 11,097 housing starts in February for a seasonally adjusted annual rate of 192,094, up from 180,481 in January. Starts peaked in October and have declined slightly each month through January.
The strongest increase in housing starts was in urban multiple-dwellings which rose 13.3 percent to 116,458. Single family urban housing starts dropped 2.4 percent to 59,126 for the month. The seasonally adjusted annual rate for urban starts was up 7.5 percent to 175,584 in February.
CHMC estimates 187,300 housing starts in 2014, compared to 187,923 units in 2013.

Latest in Economy