SMU Data and Models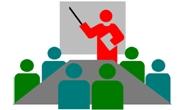 Steel Buyers Basics: Specialty Grade Steel
Written by Mario Briccetti
March 14, 2014
---
I once asked a friend, who works for a large steel mill, how many different grades of steel they produced – he estimated the number at 1,000!  On top of that, each grade can come in any gauge, any width and many may be coated.  Mills make an almost unlimited number of different individual types of steel.  Buyers can, therefore, order almost any type and size of steel they want.  However this flexibility comes at a cost.
Steel is refined in a large furnace vessel one batch at a time (typically known in the industry as a "heat").  Depending on the Mill, the batch size could be 90 to 300 tons in size.  Mills therefore must make at least this amount of a particular grade.  Some grades are commonly used by customers and Mills are making them all the time.  However many grades are not commonly used.  For these grades Mills will either wait for enough orders to justify making a full heat or demand that any order is for at least one full heat.
Actually the problem is larger than one heat. Changes in grade also produce inefficiencies in Mill productivity — whenever there is a change in grade there always at least one transition slab (or round) whose grade is in between the two heats.  A transition slab may not be suitable for the prime market and all the Mill can do is sell the material as secondary or even scrap it.  Mills are therefore very careful on how they plan moving from one grade to the next.  Mills tend to take baby steps moving between grades to eliminate any non-conforming transition slabs.
However the chemistry of some grades of steel aren't close to any other grade.  An example of this type of steel is commonly called COR-TEN (a trademark of US Steel) and is defined by ASTM specification A606.  A606 steel forms a patina of rust and then, so long as it does not stay wet, the rusting stops (mostly).  This steel, without a coating, lasts in an outdoor application for many years.  A606 steel demands a particular combination of copper, nickel, chromium, silicone and phosphorus.  The chemistry of A606 steel makes it difficult to form and some of these elements (especially copper) cannot be present in other grades so transition slabs are a problem.
In order to reduce the exposure to secondary transition slabs, Mills will request customer orders amounting to at least two, three or even four heats.  Mills may also increase the price of a grade in order to compensate them for any transition material.  Customers will either order these large amounts or simply wait until the Mill has enough orders to justify the production.
What this means in the market is that business for a low volume specialty grades of steel tends to migrate to a handful of Mills.  This concentration of business gives the Mill has enough volume of business to justify making the specialty grade.  Only a few Mills supply A606 steel.  Similarly other Mills might specialize in hi-alloy, hi-carbon steels (such a 8660 grade which is used in chainsaw blades).  This type of concentration and the large minimum order amounts create supply risk and higher prices for buyers.  
It may seem like the most prudent thing to do as a buyer is to eliminate these types of steel from your buy, but these types of steels may also be the most profitable for your company since they are — well special.  So buyers should identify which items they buy that are special, why the special grade is required and what makes the grade special.   A buyer should know all the possible sources for their special steel grades, what the lead times for them are and what the minimum order amounts are.  Buyers should communicate inside their organization on which types of steel are in a special grade category so that their sales departments can properly market these grades (or the products made for them).
Finally, savvy buyers may sometimes negotiate concessions from the Mill for special grades by being willing to supply orders when the Mill asks for them to fill-up minimum batch order quantities.  This can be a risky strategy since supply is not certain but cost savings may justify holding extra inventory to account for that.  In summary, know what your special grades are and give them the special attention they deserve.
Mario Briccetti is the Principal of Briccetti & Associates a Supply Chain consulting firm. He graduated from Syracuse University with a BS and MS in Electrical Engineering. Since 2000 he has been in charge of purchasing for Nordyne (HVAC OEM manufacturer), Vice President of Purchasing for Gibraltar Strip Steel and most recently was Vice President of Purchasing for Metal Sales Manufacturing Corp a leading supplier of metal building panels. He can be reached at Mario@MBriccetti.com.
Latest in SMU Data and Models