International Steel Prices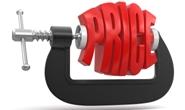 Spread Between World & US Hot Rolled Coil Pricing Narrows
Written by John Packard
March 16, 2014
---
The spread (variance) between World export prices for hot rolled coil compared to the average for hot rolled coil prices east of the Mississippi based on the Steel Market Update HRC index is shrinking.
World export hot rolled coil (HRC) price is currently $505 per net ton FOB the port of export. When freight, loading and unloading charges and a small margin for the trading company are added the landed price for foreign hot rolled coil is closer to $575 per ton.
The spread between world export prices (FOB USA Port) and the latest Steel Market Update (SMU) average HRC price of $620 per ton is $45 per ton. Two weeks ago the spread was $57 per ton. One month ago it was $75 per ton.
The spread between the world export price + freight and the SMU hot rolled coil price peaked back in late-November 2013 at $93 per ton.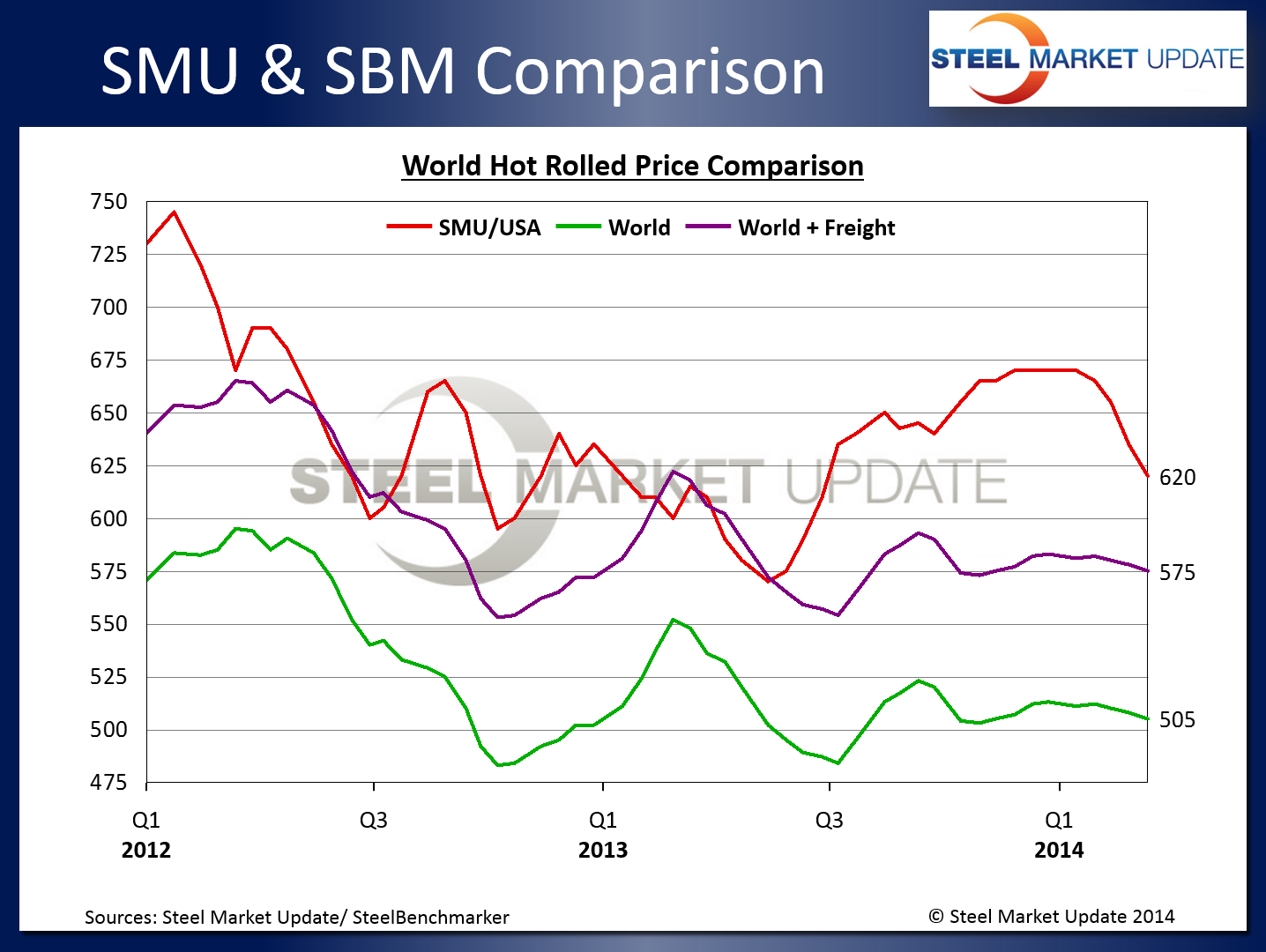 Looking back to March of last year, the spread was reversed as world export HR price + freight was $3 per ton higher than the SMU HR index. As the year progressed the spread remained very close up until late-May when US hot rolled prices started to increase and the world export price flattened out or rose only modestly.
At a $45 per ton spread the incentive to purchase foreign hot rolled is reduced. However, the U.S. will see higher than normal imports of HRC and other flat rolled products due to the higher than normal spreads (exceeding $60 per ton). We anticipate imports will continue to exceed 3.0 million net tons per month until July or August 2014.

Latest in International Steel Prices