Steel Products Prices North America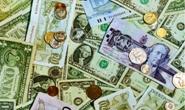 More Price Increases: Nucor, CSI, AK Steel
Written by Brett Linton
March 20, 2014
---
Yesterday (Wednesday the 19th) Nucor announced a price increase on their new orders and listed base prices of $33.00/cwt on hot rolled, $39.50/cwt on cold rolled, and $39.50/cwt on galvanized. These are the same levels that ArcelorMittal, NLMK USA, and Severstal announced earlier in the week.
California Steel Industries (CSI) also announced an increase on Wednesday "due to changing market conditions" and listed increases of $40.00 per ton on all products.
Earlier this evening AK Steel announced a price increase to $660 per ton on new spot hot rolled orders only. They made no mention of an increase for cold rolled of coated products.
Latest in Steel Products Prices North America