Steel Products Prices North America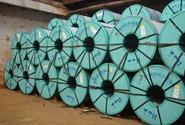 March Imports Projected to Break 3.5 Million Tons
Written by John Packard
March 25, 2014
---
Regular Steel Market Update readers know we project steel imports into the United States for the current month based on the revised weekly license data released by the U.S. Department of Commerce. Based on data released earlier today, imports are now forecast to exceed 3.5 million tons (3,629,548 tons) which, if correct, would be the first time imports exceeded this level since sometime in 2006.
We continue to see large import numbers for semi-finished (slabs) which, of course, go directly to the domestic producing mills.
At the moment, based on licenses data, all products (except OCTG) are projected to exceed their 12 month moving average.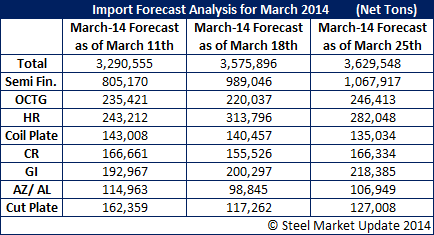 Latest in Steel Products Prices North America