Steel Mills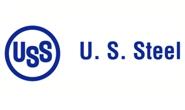 USS Great Lakes Steelmaking Suspended Due to Roof Collapse
Written by John Packard
April 2, 2014
---
US Steel's Great Lakes (Ecorse) facility suffered a roof collapse at the #2 BOP on Thursday evening which has ceased steelmaking operations at the plant. According to our sources, the USS Great Lakes facility in Ecorse, Michigan only has one basic oxygen process plant (BOP) which is fed molten pig iron from the blast furnaces to make steel. The #2 BOP at Ecorse is rated at 3.9 million tons of steel production annually.
According to USS media relations, "A collector main collapsed onto and through the roof of the #2 BOP Shop at Great Lakes Works yesterday evening. There were no injuries and all persons were accounted for. Operations have been temporarily suspended due to the incident. We are still investigating the incident and assessing its impact on operations."
The plant has three blast furnaces of which two are usually in operation at any one time. Our expectation is all three will be idled after discussing the situation with John Eckstein who is a metallurgist and, prior to his retirement, was associated with the steel making operations at Sparrows Point. We asked John, who is one of our Steel 101 instructors about the incident, what a BOP Shop does and what will need to be done before operations can continue as normal. Here is what he had to say:
"The reference of a Basic Oxygen Furnace (BOF) and Basic Oxygen Process (BOP) operation are interchangeable. It's the same process to refine pig iron and scrap into steel.
There are major issues going forward at USS.
The waste gas pipe will have to be repaired/replaced before the shop will be able to restart. This is a major EPA concern.
In addition to that, the roof will have to be repaired because you can't have water pouring down on the vessel during operations because of the fear of explosions.
Lastly, the news reporter talked about USS beaching the metal simply means that they will dump all pig iron and/or steel that can't be further processed. If you don't dump the metal, it will solidify in the vessels and ladles."
You can click on the image below to view one of the news reports of the incident with a good view of the vessel within the building.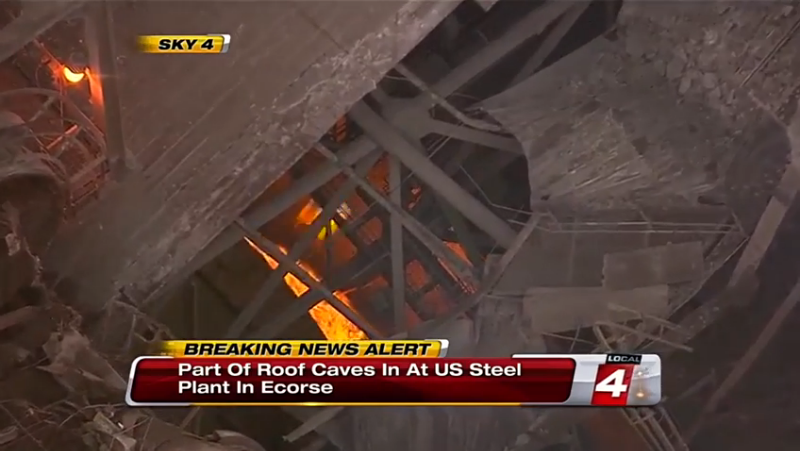 Steel Market Update requested an update from U.S. Steel earlier today but did not receive anything prior to our publication deadline.

Latest in Steel Mills