International Steel Mills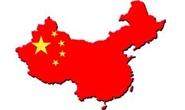 Another China Steelmaker Folds
Written by Sandy Williams
April 3, 2014
---
Another Chinese steelmaker has filed for bankruptcy. Jiangsu Shente Steel Co., Ltd., a large scale mill and distribution center, is the latest company forced to close. Earlier in the month Haixen Steel, a steel mill in China's Shanxi province, shut down operations after defaulting on loans, fueling concerns of widespread default for Chinese corporations.
Tighter credit along with overcapacity, falling prices, weak demand and environmental regulations have taken a toll on the Chinese steel industry. In the first two months of 2014, Chinese large and mid-sized steel companies had total losses of 2.8 billion yuan ($454 million), said Li Xinchaung, head of the China Metallurgical Industry Planning and Research Institute, at the 5th China Steel Planning Forum on March 29.
"Solving overcapacity is key to various problems of China's steel industry," said Li, as reported in China Daily. "Many Chinese steel companies face operational difficulties and obstacles to upgrading while many problems in the industry are closely related to overcapacity." In March, it was reported that China plans to eliminate 27 million tonnes of iron and steel production capacity in 2014 as part of its total reduction of 80 million tonnes over the next five years
According to data from the China Iron and Steel Association, Chinese steel company profit was 22.8 billion yuan ($3.67 billion) in 2013, with most of that coming from non steel business sectors. Only 5 billion yuan ($805 million) came from steel producing units. The drop is staggering when compared to total steel industry profit of 169.95 yuan ($27.4 billion) in 2006.
Liu Zhenjiang, a senior official with the China Iron and Steel Association, says the quarter "will be the worst for profit this century in China's steel industry."
"The real winter for the industry is coming, starting now," said Liu.
Baoshan Iron & Steel Co, one of Chinas largest steelmakers, reported a 42 percent drop in net profit in 2013. General Manager Dai Zhihao said on Monday in an online chat with investors that more Chinese steel producers will be forced to close in the next three years under the pressure of tighter credit, higher environmental requirements and weak profit.
One of SMU's China trading and steel sources expects large-scale financial crises in the steel industry to continue in 2014.

Latest in International Steel Mills