Economy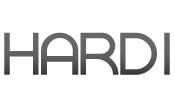 HARDI/ITR Construction Forecast (Part 1)
Written by Sandy Williams
April 21, 2014
---
Steel Market Update is a member of an association connected to the construction industry called HARDI. HARDI stands for Heating, Air-conditioning & Refrigeration Distributors International. HARDI and The Institute for Trend Research (ITR), an economic forecasting company, work together to gather economic data to provide a forecast to the HARDI members located in the United States and Canada. The information shared in our newsletter is only part of a much larger package seen by participating HARDI member companies.
Today's issue will cover the general economic overview as well as forecasts for the Northeast, Mid-Atlantic and Southeastern Region.
Economic Overview
ITR Economics says the leading indicators are not "signaling anything dire in 2014." The economy is expected to continue growing but at a slower pace. The three leading indicators used by ITR in their forecast are showing signs of softening. The ISM Purchasing Managers Index has been declining since November, the ITR Leading Indicator is near a two-year low, and housing starts are expected to be weaker than 2013. ITR also cites a drop in disposable personal income and a labor rate participation rate that is at a 30 year low.
A strong US dollar in a global economy is helping to keep interest rates down. ITR expects rates to be mostly flat in 2014 and inflation mild. Short term lending rates should be low in the near term. Inflationary pressure for construction is mild right now but labor and overhead costs are rising faster than raw materials.
Remodeling for single family homes has been on the rise for six months but not so for multi-family dwellings where landlords are content with low-vacancy rates and rising rents. ITR expects remodeling to begin slowing in the midterm and soften into early 2014.
ITR expects steel prices to move lower due to a softening housing construction market, sideways nonresidential market and the strong US dollar.
Northeast
Housing permits are up 24 percent in the past 12 months with only mild slowing, however, rising home prices and weaker sales will slow growth until mid 2015. Home prices reached a record high in Vermont in Q4 2013. Higher home values generally prompt more spending on home-improvement but the remodeling construction remains flat in the region compared to other areas in the US. The housing forecast is for a leveling of the market in the coming months with renewed growth in 2015. The expected growth rate is -0.2 percent for 2014 with an increase of 21.6 percent in 2015.
Commercial construction in the Northeast has been improving with activity up 16.8 percent compared to last year. Hotel and motel construction is leading the commercial construction categories, nearly doubling in the past 12 months. Growth is expected to peak in the coming months and slow near the end of the year. The growth forecast for commercial construction in the Northeast is 9.6 percent for 2014 and 1.6 percent in 2015.
Mid-Atlantic
Housing construction in the Mid-Atlantic grew 24.8 percent in the past 12 months but is beginning to slow. The three month moving average shows growth at 11.6 percent. Although the severe winter made buyers scarce, home price appreciation and new home sales have been falling since the second half of 2013. Multi-family housing is expected to outpace single-family construction as high rents and low apartment availability encourages new building. Housing permits fell 22 percent in Pennsylvania in February with Eastern Pennsylvania the hardest hit. Permits authorizations rose in the other states of the Mid-Atlantic. Growth in housing for is expected to level off for an increase of 3.9 percent in 2014 and pick up to 12.7 percent in 2015.
Commercial construction in the Mid-Atlantic has fallen off from a five-year. Low vacancy rates in the region have made office and bank construction one of the higher performing sectors, up 16.6 percent year-over-year. Construction of store and restaurants is down 22.6 percent y/y. New York City construction is still improved but not at the pace set in 2013. Maryland has seen a 123 percent jump in construction growth due to a number of large projects begun last June. Construction activity is expected to decelerate in the next few months resulting in a mid-year decline with recovery last quarter heading into 2015. Overall growth for the region will be in at -5.8 percent for 2014 with a climb of 6 percent in 2015.
Southeast
Housing construction momentum is slowing in the Southeast with annual growth at 18.8 percent year-over-year and the three month moving at 9.5 percent. ITR says double digit growth is over due to a "negative existing home sales trend alongside falling housing affordability." Decreasing foreclosures in Florida are allowing home values to rise along with new construction. Home prices in Tennessee are approaching record highs—just 1.3 percent lower than the 2007 peak—as compared to Georgia where prices are still 11.5 percent below the pre-recession peak. Better performance than expected has caused ITR to raise their 2014 housing growth forecast to 3.3 percent; 5.2 percent growth is expected in 2015.
Commercial construction in the Southeast is in recession says ITR. Activity dropped 10.3 percent from a year ago and is at a 20 month low. Recovery in Georgia, North Carolina and South Carolina has been offset by deteriorating conditions in the other states of the region. The forecast is for flat-to-mildly improving conditions over the next 24 months. The growth rate for commercial construction in the Southeast in 2014 is 6.8 percent and -0.3 percent for 2015.

Latest in Economy